Behind the Scenes: 2014 People's Choice Awards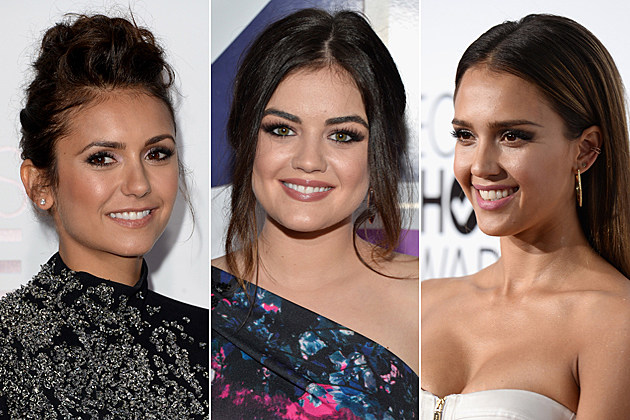 The 2014 People's Choice Awards didn't limit the awesomeness and fun to the red carpet or the show. There was a slew of amazing behind-the-scenes action on Wednesday night.
See the best footage from the 2014 People's Choice Awards that didn't make it on TV.
Lucy Hale showed herself all dressed up to go to the People's Choice Awards. After her win, we bet she feels as good as she looks!
Almost ready for @peopleschoice tonight. Can't wait ! #PeoplesChoicePrep pic.twitter.com/jTz75sITxG

— Lucy Hale (@lucyhale) January 9, 2014
Ian Somerhalder showed how much smaller his shoe selection for tonight is than co-star and ex-girlfriend Nina Dobrev's is. He also mentioned that he's stripping in a room full of hot chicks. Anyone else want to be a fly on that wall?
Jessica Alba looks flawless. Surprise!
And with LL Cool J no less!
The cast of 'Reign' look like they're having so much fun!
"@peoplemag: On the red carpet with stars of @cwreign #PeopleMag #PeoplesChoice https://t.co/RhVJmjv8bS" with @AdelaideKane

— Torrance Coombs (@torrancecoombs) January 9, 2014
Justin Timberlake hit up a special eatery to celebrate his wins.
Britney Spears looked so happy, healthy and adorable with her win!
Kaley Cuoco was super excited for her win. Meanwhile, husband Ryan Sweeting couldn't be bothered to change out of a T-shirt for the occasion.

Source:
Behind the Scenes: 2014 People's Choice Awards