King Crimson Announces 2014 Tour Dates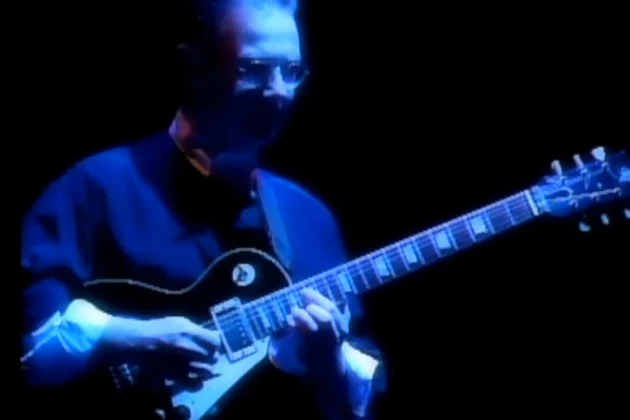 King Crimson is not about to fade off into the night just yet.
The influential and groundbreaking prog rockers have just announced concert dates for their upcoming reunion tour, with stops in Chicago in late September. There are no Michigan concerts on the tour, however.
There have been many members who have passed through the court of the crimson king, and the alumni joining forces for this trek are band leader, guitarist Robert Fripp, bassist Tony Levin, saxophonist Mel Collins, rhythm guitarist Jakko Jakszy, and drummers Gavin Harrison, Bill Rieflin and Pat Mastelotto. Collins' return is, perhaps, the most surprising. His history goes back almost as far as Fripp, having joined the band during the recording of their third album 'Lizard' in 1970.
This will mark the band's eighth incarnation over the past 45 years
"All the Crims have expressed great excitement at the return to Go! mode," Fripp posted on the band's website last fall when the reunion idea was first put forth, "Given the considerable commitments of all members, it will take a year before Crimson is able to perform. Guess we'll just circle the calendar for sometime in September 2014." And, true to his word, a year later, those dates are scheduled to happen.
In a separate posting this week, Fripp had more good news to report.
"First day of King Crimson rehearsals … reporting good days. Personally, I had lotsa fun," he said. "This is a very different reformation to what has gone before. Seven players, four English and three American, with three drummers."
He then goes on to note, in endearing Fripp style, "The Seven-Headed Beast of Crim is in Go! mode!"
King Crimson Tour Dates 2014
Sept. 9-10 — Albany, N.Y.
Sept. 12-13 — Philadelphia
Sept. 14-15 — Boston
Sept. 18-20 — New York
Sept. 23 — Madison, Wis.
Sept. 25-26 — Chicago
Sept. 30-Oct. 1 — Los Angeles
Oct. 3-4 — San Francisco
Oct. 6 — Seattle
Source:
King Crimson Announces 2014 Tour Dates