Tom Petty Hopes to Present Expanded 'Wildflowers' on Future Tour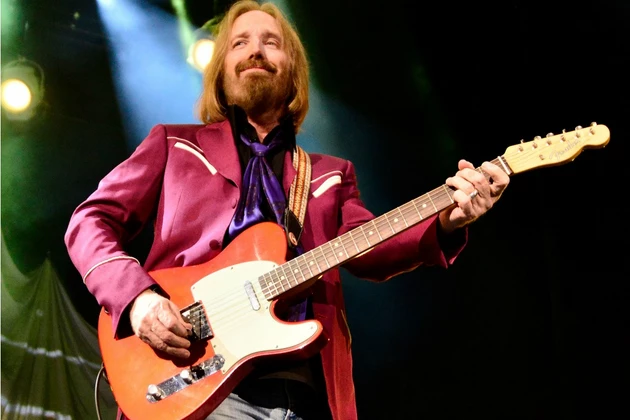 If Tom Petty can finally nail down a long-planned reissue of Wildflowers, he wants to play an expanded version of the 1995 solo album in concert in 2017.
"I want to take the Heartbreakers and whoever else I need to reproduce every sound in a big way," he told Rolling Stone. "That album was really about sound in a big way. I would like to go out there and perform the entire album as it was originally conceived with all of the songs."
Petty envisioned this reissue to include a group of songs originally left off Wildflowers when it was pared down from double-album length more than 20 years ago. But the project got bogged down in formatting specifics.
"At one point, the label really just wanted to put it out as a stand-alone album," Petty said. "And then there's the point of view where they want to put both records together. There's also the point of view that wants the box set with the demos and all that. I don't see that as much fun, but other people do."
Fans got a peek at what Wildflowers might have been, beyond its original 15 songs, when Petty included four outtakes on the She's the One soundtrack a year later. He says now, however, that those songs were "hastily mixed." Those redone tracks would be coupled with as many as "six songs that nobody has heard."
As for this proposed tour, it would follow an ongoing series of dates with Petty's side band Mudcrutch, which features two members of the Heartbreakers. They're on the road through June 30. Beyond that, specifics on possible Wildflowers shows are few right now. "I haven't gone to rehearsals yet," Petty said with a laugh. "I probably haven't even told the band about this yet."
The Top 100 Rock Albums of the '90s
Source:
Tom Petty Hopes to Present Expanded 'Wildflowers' on Future Tour