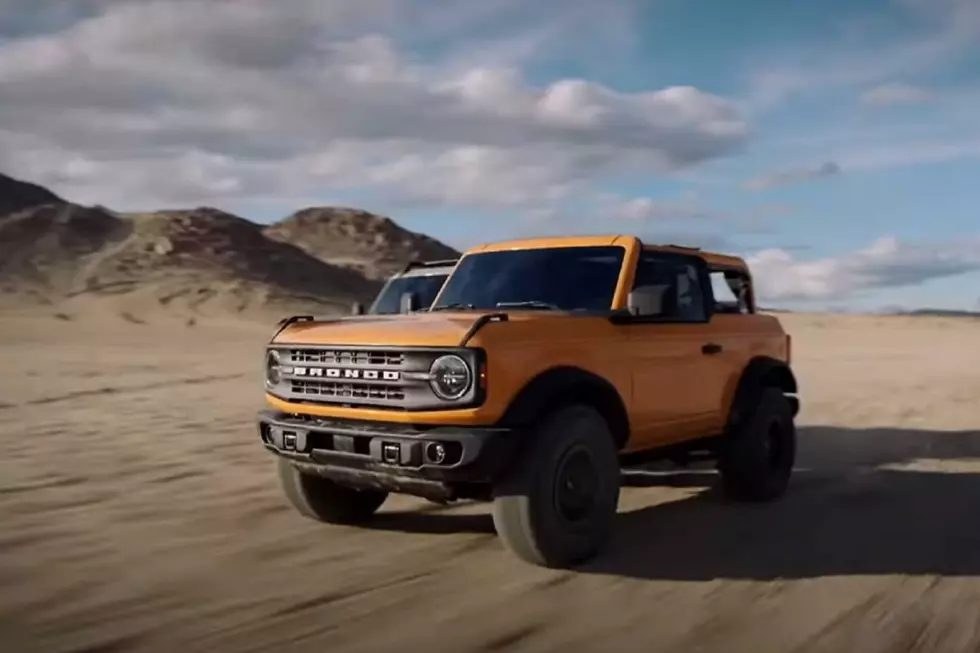 18 Month Waiting List for a New Ford Bronco
YouTube/Kelley Blue Book
It's been a few years since we have had a new Ford Bronco. The last one was back in 1996. Ford unveiled their all new Bronco a month ago -- and the response has been incredible!
Within the first three weeks, Ford is reporting that more than 165,000 people have made a deposit for orders of the all new model. You can reserve your spot with a refundable $100 deposit.
If you're looking to get the all-new Ford Bronco, you may be waiting for awhile... According to Car & Driver, some customers may be waiting a year and a half to get their vehicle. That's right. Some people may not receive their new Ford Bronco until 2022!
The good news: According to Car & Driver, the wait list for the new Bronco continues to grow, but customers with reservations will be built ahead of orders.
Bronco reservations continue at Ford.com/Bronco. The Bronco Sport models are now available for ordering online and at Ford dealerships.
This looks like an very cool vehicle. I love the styling and design.
Kelley Blue Book put together a video to showcase this new vehicle...
The Ford Bronco was originally manufactured from 1965 to 1996. It was the first sport-utility vehicle marketed by Ford. The Bronco was initially a compact design based on its own chassis, and was designed to compete against the Jeep CJ-5 and International Harvester Scout.
I just can't imagine ordering a vehicle and then having to wait a year and a half to get it! I would be going crazy with anticipation. If I want a new SUV, I want it now!
UP NEXT: See how much gasoline cost the year you started driving