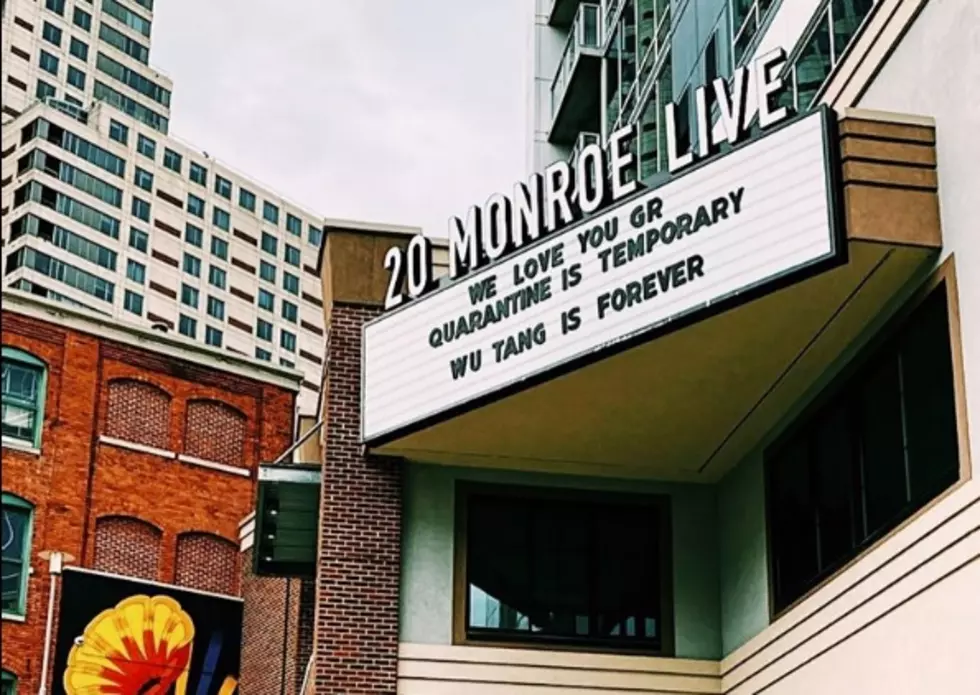 20 Monroe Live Downtown Grand Rapids Has a New Name
20 Monroe Live via Facebook
As live music returns, maybe you already have plans to attend a concert in Grand Rapids. Well, a popular downtown music venue now has a new name.
20 Monroe Live next to the B.O.B.  is now GLC Live at 20 Monroe.
Wood TV 8 reports that venue manager, Live Nation, announced on Thursday that Gun Lake Casino purchased the naming rights.
GLC Live at 20 Monroe general manager Sue Barsoum said in a statement,
Live Nation is excited to continue its commitment to bringing the very best in entertainment to fans in West Michigan. Our partnership with Gun Lake Casino is an excellent representation of two organizations who strive to provide amazing memory-making experiences to their patrons.
Sal Semola, president and chief operating officer for Gun Lake Casino adds,
Our recent alliance with Live Nation was founded on our collective mission – to provide an unsurpassed entertainment experience for our guests. Our community has been patiently waiting for concerts, comedy shows and other performances to return to their daily lives. We are excited to share that our iconic brands have teamed up with a long-term partnership to reintroduce top-tier acts at this premier venue, GLC Live at 20 Monroe.
20 Monroe Live opened downtown GR February 1, 2017. I remember the first sold old show there: Shinedown and Wayland rocked GR on February 4, 2017. Not long after that, Pop Evil came home to play the new venue. In the years since we've seen tons of awesome shows come through!
And we have a lot to look forward too, now that concerts are back, including:
Beartooth, Sept. 25
All Time Low, Oct 23
In This Moment and Black Veil Brides, Oct 27
Bleachers, Nov. 4
This past fall we learned that the Gilmore Collection, which owns 20 Monroe Live and the B.O.B. next door, had put them both up for sale. According to Wood TV 8, as of yet, no sale has been made.
UP NEXT: Songs That Mention Michigan
We've put together a list of 50 songs that mention Michigan. Take a look and see how many you've heard! If you've heard all 50, congratulations, you're a true Michigander.