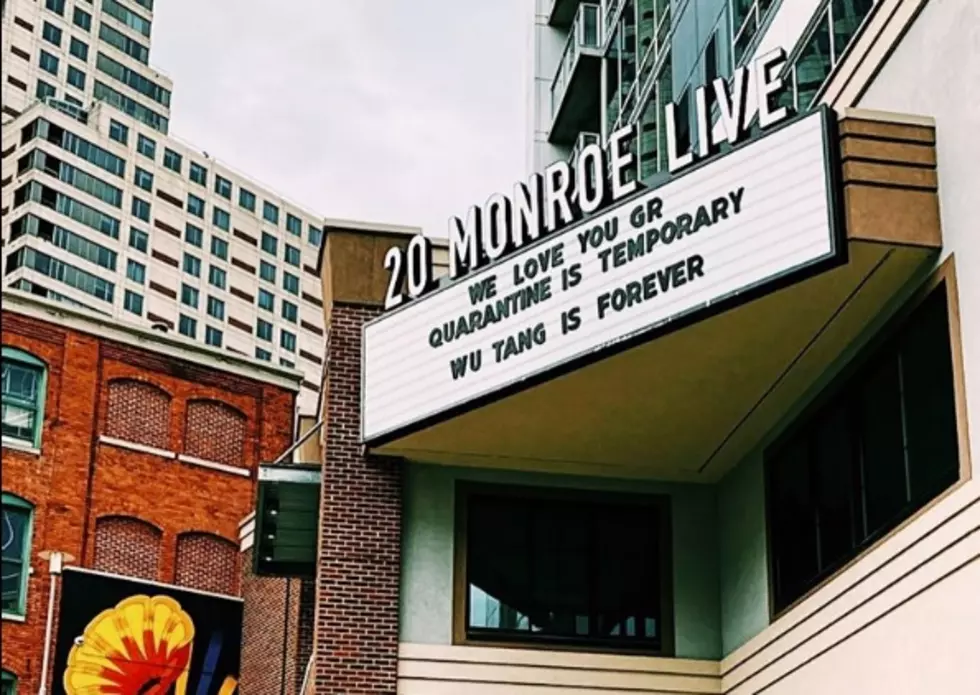 20 Monroe Live Reminds us Quarantine Won't Last Forever
20 Monroe Live via Facebook
Even if you're SO OVER staying home, this message from 20 Monroe Live has to make you smile at least a little bit...
The Grand Rapids concert venue posted a photo of their current sign to Facebook over the weekend. Now, it's something we all likely know, but it's good to be reminded: "Quarantine is Temporary. Wu Tang is Forever."
They captioned the photo "See you soon, GR."
Aw, we miss you too, 20 Monroe Live! Thank you for the laugh, and we can't wait to get back to watching great live music in Grand Rapids when it's safe to do so!
5 Things I Can't Wait to Do in West MI After COVID-19