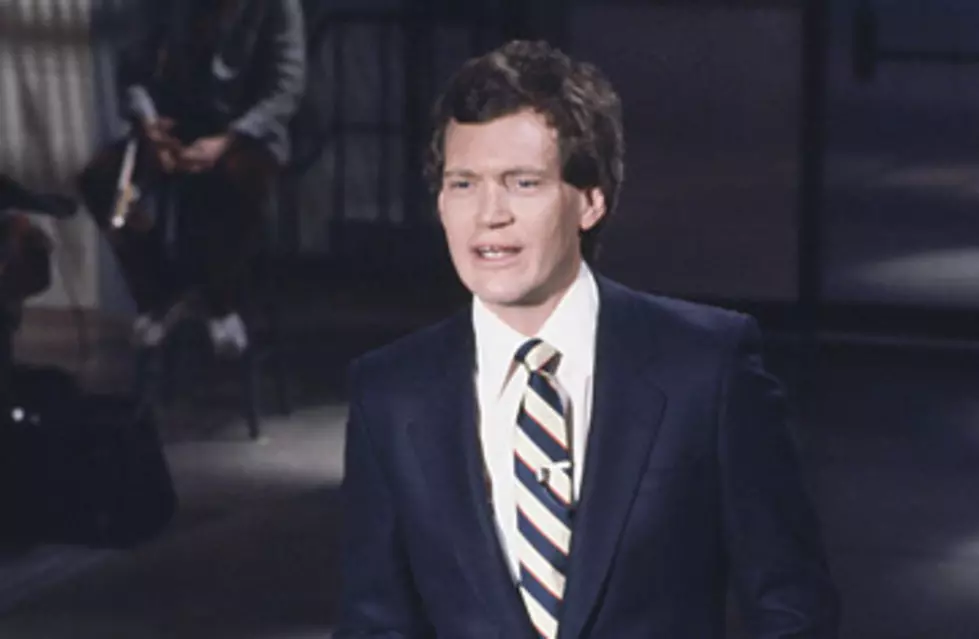 26 Years Ago…Letterman Started His Top 10 Lists!
Letterman when he had hair.../Ted Thai-Time Life Pictures-Getty Images
It's hard to believe there was a time David Letterman was on TV and DIDN'T do a Top 10 list. September 18, 1985 was the first ever Letterman Top 10 list. And now through the magic of someone videotaping their TV back in the day, keeping it for all these years, then uploading it to YouTube, we can relive those hazy, crazy days of the Mid 80's, Dave style!
Here, but popular demand, are the "Top 10 words that almost rhyme with peas"...And "Sleaze" isn't one of them. What a world we live in these days!