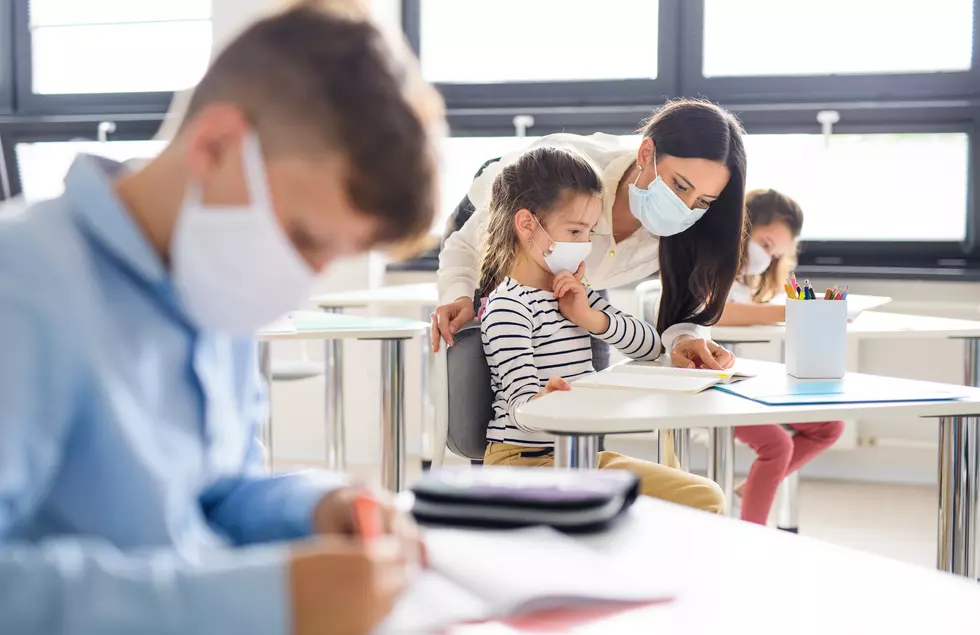 3 New COVID-19 Outbreaks In Michigan Schools Brings Total To 72
Halfpoint
The Michigan Department of Health and Human Services (MDHHS) announced 3 new COVID-19 outbreaks in Michigan schools bringing the total ongoing outbreaks to 72.
The major drivers in the reduced amount of ongoing outbreaks are that most schools are just getting back from winter vacation over the last week or 2 and many schools haven't returned to in-person learning.  But, as the school gets back to in-person learning and cases still remain steady, you should expect the number of outbreaks to begin to grow again.
The 3 new schools to report outbreaks are Weymouth Elementary School in Eaton County reporting 3 infections among staff, Lake Superior State University in Chippewa County reporting 2 infections among students, and Holland High School in Ottawa County reporting on staff member and one student having contracted the virus.
Currently, colleges, universities, pre-schools, and elementary schools have the most ongoing outbreaks since almost all high schools and many middle schools and jr. highs are learning remotely.  There are 22 elementaries and pre-schools, 12 junior highs and middle schools, 10 high schools, 21 colleges and universities, and 7 administrative buildings with ongoing COVID-19 outbreaks.
Feel Good Photos From Around West Michigan