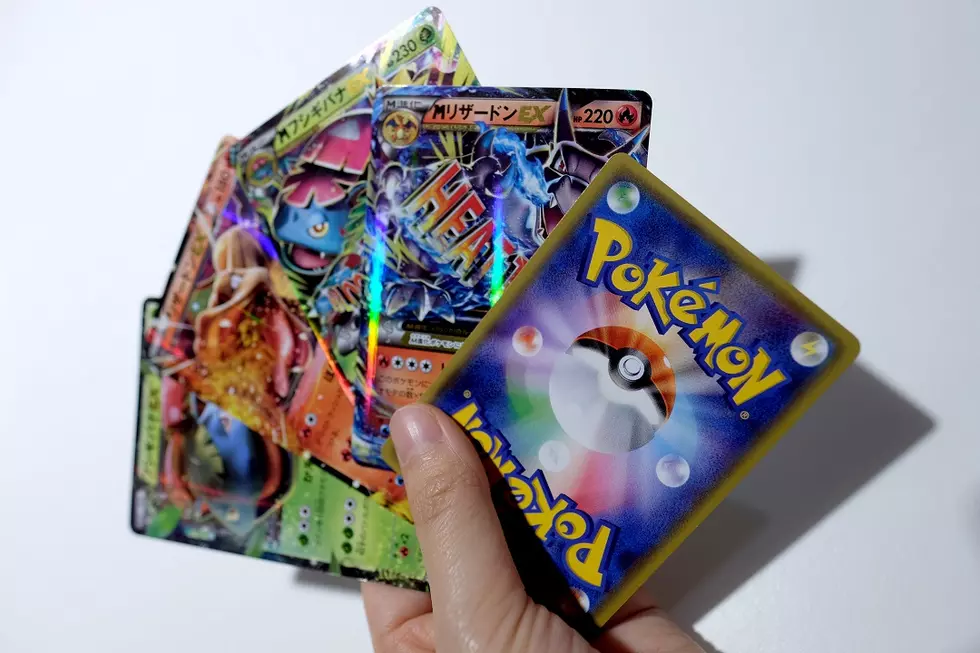 8-Year Old MI Boy Sells Pokemon Cards to Save His Dog's Life
Yuriko Nakao, Getty Images
This is definitely going to give you the Friday feels!!
An 8-year-old boy from Taylor is going viral for his heroic acts to save his puppy's life. ClickOnDetroit says that Bryson's dog, a Rotweiller/Lab mix named Bruce, became sick with Parvo.  According to the American Veterinary Medical Association, Parvo is a "highly contagious virus" that is mostly in puppies 4 months and younger and affects their gastrointestinal tract.
Bryson told WDIV that Bruce was getting slower each day and didn't even have the energy to play. The vet informed the family that Bruce would need surgery, however, the vet bills were too costly for the family. That's when Bryson, being the amazing kid that he is, found a way to get money for the surgery -- sell his Pokemon cards.
If you're a kid or just a Pokemon fan in general, YOU KNOW selling your Pokemon cards is no small thing. USA Today also picked up the story and said Bryson has been collecting those cards for half his life and has hundreds in his collection. He took matters in his own hand and set up a sign in front of his home advertising "4 SALE Pokemon"
His mom told USA Today,
It started out with a few neighbors, and then those people told people and they told more people, and it kept going and going.
After two days of sales, Bryson ended up making $400. A GoFundMe with an $800 goal was also set up and as of Friday evening has reached almost $25,000!
Bryson has even been invited to attend the National Dog Show in November and a Pokemon store in Seattle even sent the kid a rare pack of cards.
Not only did Bruce the dog get his treatment and is back to normal but as far as the extra money that was raised...Bryson says they will go to different shelters to cover costs of whatever is they might need. Talk about a child with a big heart!
LOOK: Here Are 30 Foods That Are Poisonous to Dogs
To prepare yourself for a potential incident, always keep your vet's phone number handy, along with an after-hours clinic you can call in an emergency. The ASPCA Animal Poison Control Center also has a hotline you can call at (888) 426-4435 for advice.
Even with all of these resources, however, the best cure for food poisoning is preventing it in the first place. To give you an idea of what human foods can be dangerous, Stacker has put together a slideshow of 30 common foods to avoid. Take a look to see if there are any that surprise you.