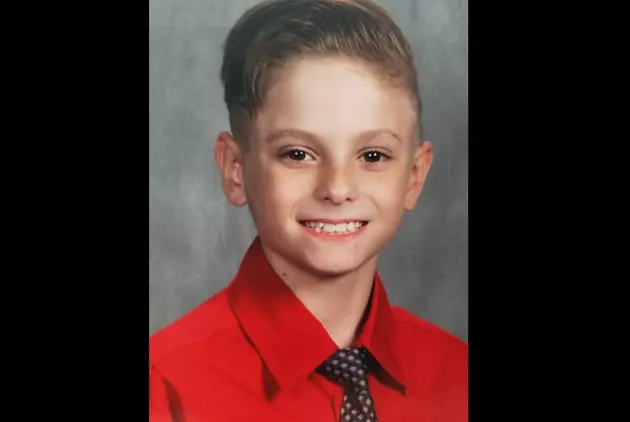 9-Year-Old Michigan Boy Missing For the Second Time This Year
Courtesy of the Hillsdale County Sheriff's Office
Update: the boy has been found unharmed.
Police in Hillsdale, Mich. are asking for the public's assistance in locating 9-year-old Jace Lyon. This is the second time that Lyon has gone missing in 2017.
Lyon was last seen around 9:30 p.m. on Saturday, July 15, 2017 and is still believed to be in the Hillsdale area. Police believe that he is in the area of E. Moore Road between Half Moon Lake Road and N. Hillsdale Road in Fayette Twp., Mich.
Jace Lyon is described as being 4'2" tall and approximately 55 pounds. He has light brown hair, brown eyes and a small scar on the left side of his head with missing hair.
If you have any information on Lyon's whereabouts, please call the Michigan State Police Jackson Post at 517-780-4580 or the Hillsdale County Sheriff's Dept. at 517-437-7317.
Lyon previously was reported missing in January of 2017. He was located two days later.
WLNS reports that Lyon lives a troubled home life. In documents obtained by the news station, they found a petition to remove the boy from his adoptive mother's custody after he made claims that she spanked him with a metal spoon and would leave him home alone for hours at a time.