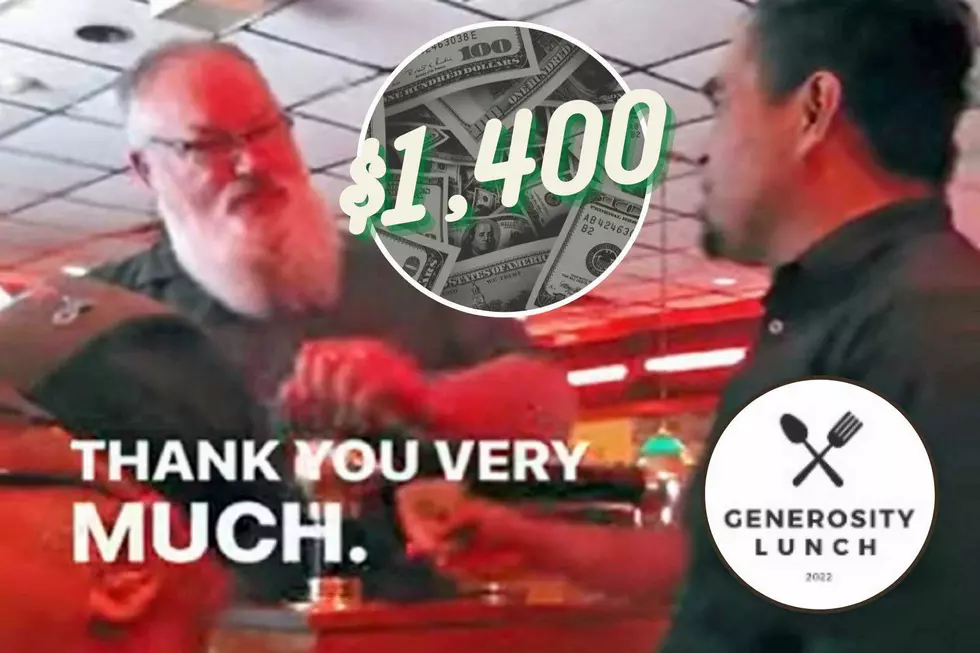 A Huge $1,400 Tip from Generosity Lunch Stuns Local Server
Photos: Canva, Generosity Lunch via YouTube
It's another month and yet another sizeable tip left behind by Generosity Lunch to surprise and stun a local server. This has become a great monthly tradition here in West Michigan.
For the Generosity Lunch in the month of August, a group of 14 community residents went to El Arriero Mexican Grill at 2948 28th Street SE in Grand Rapids. All the people attending the lunch brought $100. When they arrived they all put their money together. This money is typically used to pay the lunch bill, and then the remaining money is left as a tip for the waiter.
For the last couple of months, Generosity Lunch has had a sponsor who pays for the lunch (and usually attends as well). With lunch taken care of by the sponsor, the full amount collected at the beginning can be given to the waiter. This month a total of $1,400 was awarded to a waiter at El Arriero. Here is the video of Jonathan Mast of Generosity Lunch presenting the tip to the waiter...
What is Generosity Lunch?
Generosity Lunch is a movement designed to encourage generosity in local communities. The lunch here in Grand Rapids happens every month. Other communities are now doing their own Generosity Lunches in Detroit, Miami and Jacksonville, FL, and in Texas. Not only do you make a local restaurant server very happy, but you also meet some new people and have great conversations while eating  your lunch.
Learn More and Be Part of Generosity Lunch
To learn more and encourage generosity, or to be part of one of the monthly lunches, visit their official website at www.generositylunch.com for more information.
See some of the other tips awarded by Generosity Lunch below...