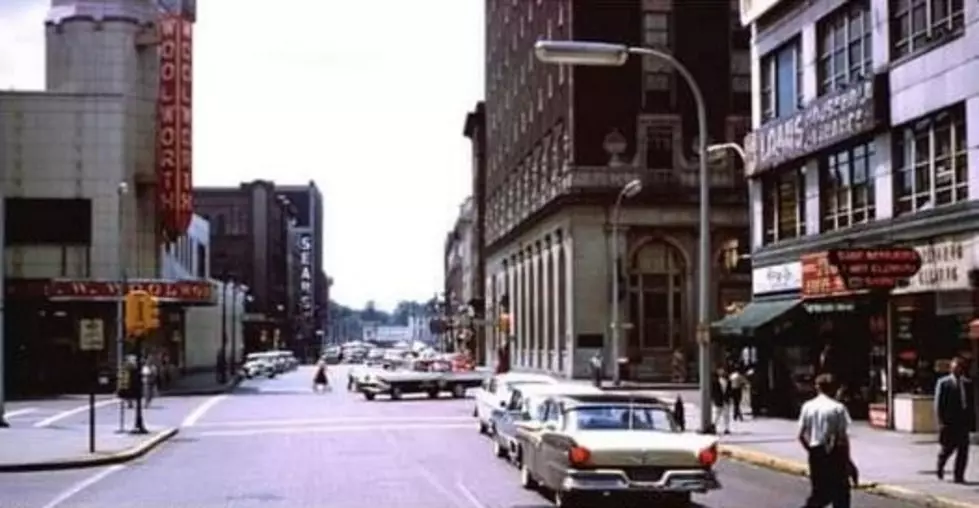 A Look Back at Downtown Grand Rapids
Facebook/Leonard S. Brown
Here is a look into the past of downtown Grand Rapids. Can you guess where this is?
It's the Pearl and Monroe intersection in, I think, the early 60s.
The picture is from the City of Grand Rapids Archives shared to Facebook by the Grand Rapids Historical Commission.
Notice Woolworths on the left and Sears further down the street. It was still the glory of downtown shopping with all the big stores there, not in the suburbs. The big departments stores were fun to shop in, Wurzburg's and Herpolsheimer"s, and so many more, including Houseman's.
The scene looks quite different today with only a few similarities. Where Woolworths was is now the glass PNC Bank and Burns & Thoungburge building.
On the right, of course, is the Pantlind Hotel. You thought it was the Amway Grand Plaza didn't you. Well, it is now, but this was about 21-years before the renovation, reopening and construction of the new big glass Tower addition.
As redevelopment continued in downtown, retail kept moving out and so did the people. If you worked downtown, but when five o'clock rolled around everyone vanished. At night not much happened. But with the Amway Grand came more excitement.
Now downtown is an exciting destination. Sadly, COVID hit and things came to a screeching halt. Now, after about a year, with restrictions slowly lifting, life is returning.
It will be fun again and I can't wait!
15 Iconic Retail Stores That Don't Exist Anymore (But We Totally Miss Shopping At)