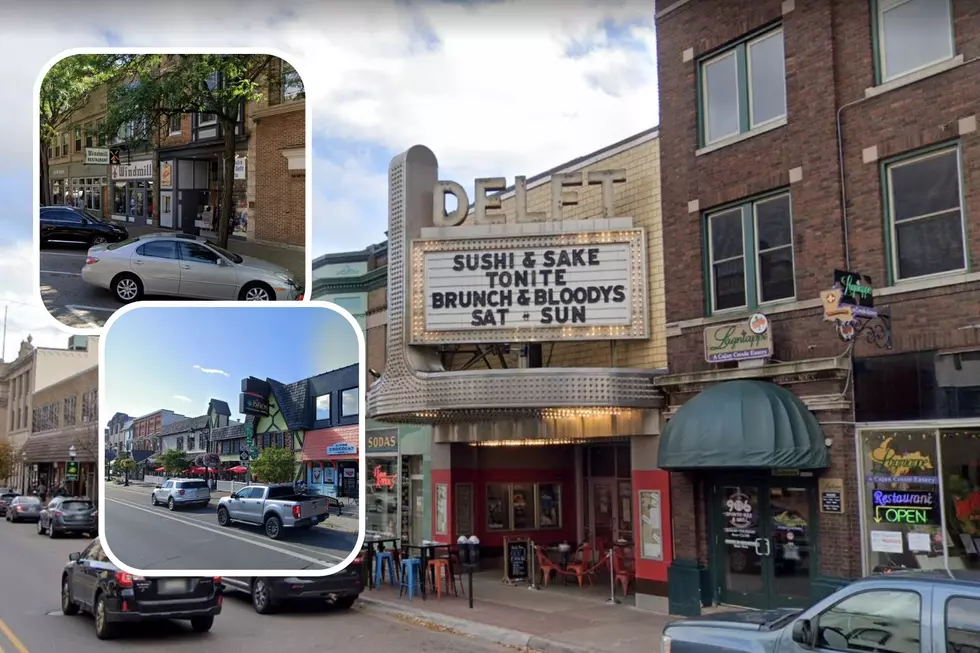 7 Adorable, Must-Visit Downtown Areas in Michigan
via/ canva, via/ google maps
Some people love visiting big cities. There's always something to do, somewhere to go, and the busyness can be electrifying.
Personally, I prefer the cute and often hidden downtown areas where you can visit quaint shops and casually stroll down the main street. If you're in the same boat as me, know that there are many spots worthy of a visit in the state of Michigan.
Here are at least 7 adorable downtown areas in the state of Michigan:
1. Holland 
Starting with one I've personally visited, the main street/downtown area of Holland is quite charming. You'll find plenty of unique restaurants and shopping, and you can even buy your own wooden shoes. As well, should you visit on a Thursday evening, they often shut down the main roads to allow people to roam freely. Buskers are set up every couple of blocks providing plenty of music, magic shows, and more. It was a lovely experience.
See what events downtown Holland has coming up by following them on Facebook.
2. Traverse City 
The downtown Traverse City area is nice to visit as it is. There's plenty of shopping, food, and so on. But, if you love cherries, you might want to save your visit for the summertime during their Cherry Festival. It's been going on for nearly 100 years and features all things cherry. Cherry pancakes, a cherry themed 5k, live music, and more all spanning over the course of a week.
Learn more about the Cherry Festival here and check out what else downtown Traverse City has to offer here.
3. St. Joe 
Nestled along the shore of Lake Michigan, you'll find art, home decor, jewelry, food, and a lot more in their little downtown area. Lined with brick streets, the downtown area leads you to the lake shore for a breathtaking view.
See all the stores currently in downtown St. Joe here and follow them on Facebook to keep up with any new events.
4. Marquette
Every Michigander should make a trip to the U.P. at least once. And, yes, I'm also talking to myself. When you do, make sure to stop by downtown Marquette. Bordering Lake Superior, Marquette's main street (Washington Street) offers plenty of boutiques, flower shops, jewelry stores, bars, and restaurants.
And, going by the Facebook page for downtown Marquette, they often host events like a Midnight Run Warm-Up Party. I have no idea what that is but it sounds very...U.P. See their Facebook page here and find more shops and restaurants to visit here.
5. Saugatuck 
This is another downtown area that I've personally been to and it is delightful. Cute shops, dive bars, unique boutiques, and more await you in this tiny downtown area. Plus, the downtown area borders the Kalamazoo Lake and Kalamazoo River giving you a lovely view as you do your shopping.
See everything downtown Saugatuck has to offer on their website or follow them on Facebook.
6. Lexington
This is definitely one of the smaller downtowns on this list but, worth the visit as far as I've heard. It's a quaint little beach town on the shore of Lake Huron with fudge shops, clothing stores, and more.
Learn more about what Lexington has to offer here.
7. Gaylord 
The downtown area of Gaylord is more commonly referred to as Alpine Villiage thanks to the general design. You'll find shops with Swiss influences along with chocolate shops (yes please), and more. The town is home to about 4,000 people so it definitely has that small-town feel.
See a full list of downtown Gaylord offers on their website and follow them on Facebook here.
And those are just a few of the many adorable downtowns throughout Michigan. Find more options from michigan.org and onlyinyourstate.com.
As you're traveling around, keep your eye out for these odd statues around Michigan (and other surrounding states):
10 Weird Statues in Michigan, Ohio, and Indiana
It seems that there are a number of weird statues across the Midwest. Have you seen them all?
10 Easy Ways to Piss Off a Michigander
Moving to Michigan? Whatever you do, DON'T do these things