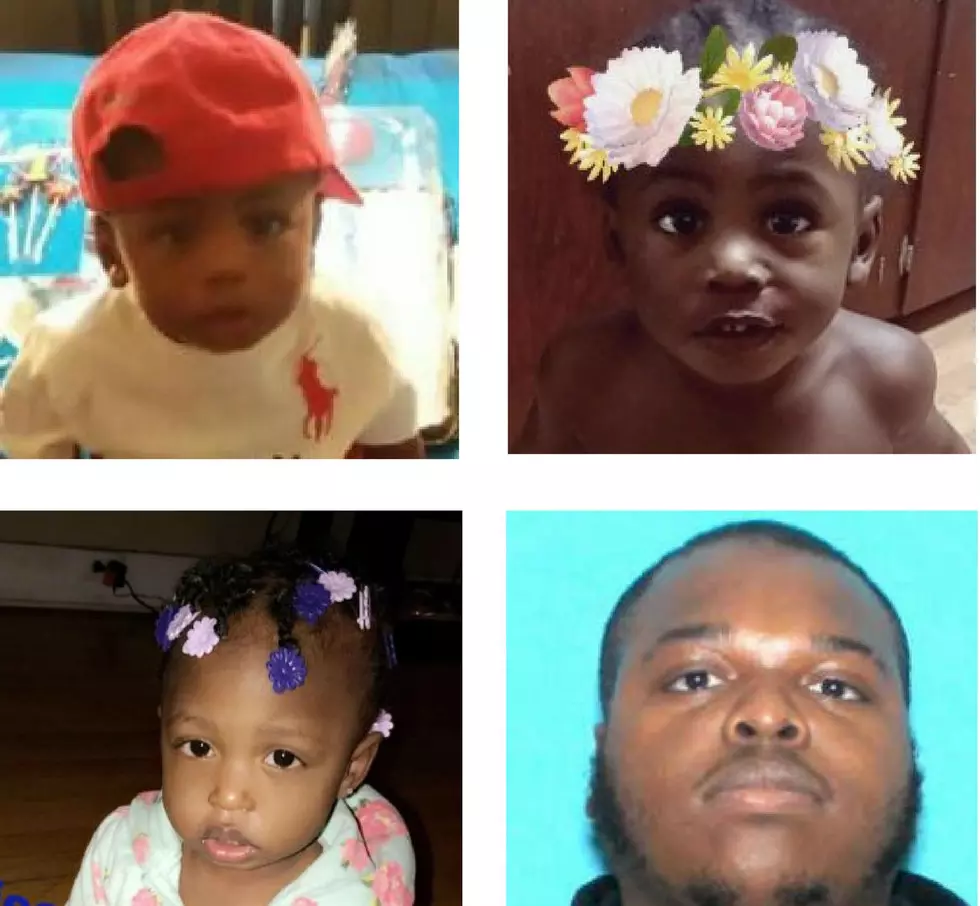 UPDATE: Missing Muskegon Children Found Safe, Suspect Still on the Loose
Courtesy of the Michigan State Police
UPDATE: All three children have been found safe in Grand Rapids. The suspect remains on the loose. , S
The Michigan State Police have issued an AMBER Alert for three children who were last seen in a vehicle with a shooting suspect.
According to a news release from the Michigan State Police, Jariah Render, 16 months; Ja-Raun Render Jr., 2; and Lamir Jamerson, 3, are all missing from the scene of a shooting.
Around 8 p.m. on Tuesday, November 14, officers responded to a report of shots fired on East Apple Ave. in Muskegon. When officers arrived they discovered that two people have been shot.
Linda Jamerson, 19, and Dajuan Edison, 26, of Muskegon have been named as the victims of the shooting. Both suffered multiple gunshot wounds -- Jamerson is reportedly in critical condition and Edison is in fair condition.
Investigators are now looking for Jaraun Dequan Render, 22, on assault with intent to murder, concealed weapons and felony firearm charges.
Jaraun Render was last seen driving a burgundy, Chevrolet Suburban. It is believed Render fled the area with the three children inside of the SUV. A license plate number for the vehicle is not available at this time.
If anyone has any information on this incident, or where these children may be, should call Muskegon Police Department at 231-724-6750 or Silent Observer at 231-722-7463.