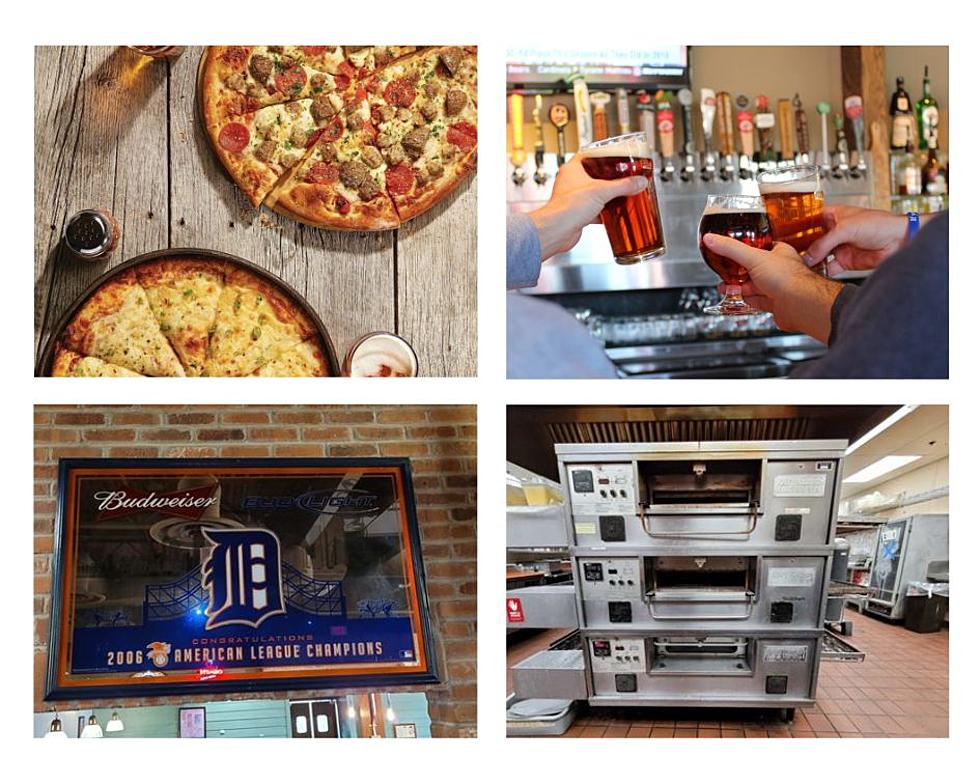 Another Grand Rapids Restaurant Closing for Good, Auctioning Off Equipment + Furniture
Old Chicago Grand Rapids Facbook, Biddergy.com
Grand Rapids is saying goodbye to another restaurant... you might be able to take a piece of this one with you though.
Fox 17 reports that Old Chicago Pizza & Tap Room on the corner of 28th Street and the East Beltline is closing permanently this Sunday, Jan. 23.
If I'm remembering correctly, Old Chicago in GR opened in around 2004 or 2005? At the time, I worked down the street at a semi-competing restaurant, so I recall taking note!
You might think the restaurant chain started in Chicago... but no. The first Old Chicago restaurant opened in 1976 in Boulder, Colorado, and has since expanded to more than 80 locations nationwide. In 2013, the chain rebranded from "Old Chicago Pizza & Pasta" to "Old Chicago Pizza & Taproom"  in an effort to emphasize craft and local beers.
If you're sad to see Old Chicago go, it appears there are three other locations still operational in Michigan, in Okemos, Southgate, and Midland.
OR you could try to take a piece of Old Chicago in Grand Rapids home with you. Got a man cave to decorate? Or thinking of opening a restaurant of your own? Or maybe you just need a new TV... or a light up restroom sign...
The restaurant's kitchen equipment, memorabilia, furniture, supplies, and more are going up for auction at  Biddergy.com.
Grand Rapids Old Chicago Bar and Taproom Items Up for Auction
The Old Chicago pizza restaurant on 28th Street and the Beltline is shutting down for good. Wanna take a piece of it with you? A liquidation auction will be held Tuesday, Jan. 25 for items from the restaurant at Biddergy.com.
Take a peek at what else is on the auction block here. The auction will go live at Biddergy.com on Tuesday, January 25th at 8a.m. If you're interested in taking a look at the items in person, you can do that 10 a.m. until 4 p.m. on Tuesday at the restaurant.
West Michigan Bars, Restaurants And Places You miss
These are bars, restaurants, and places people in West Michigan miss