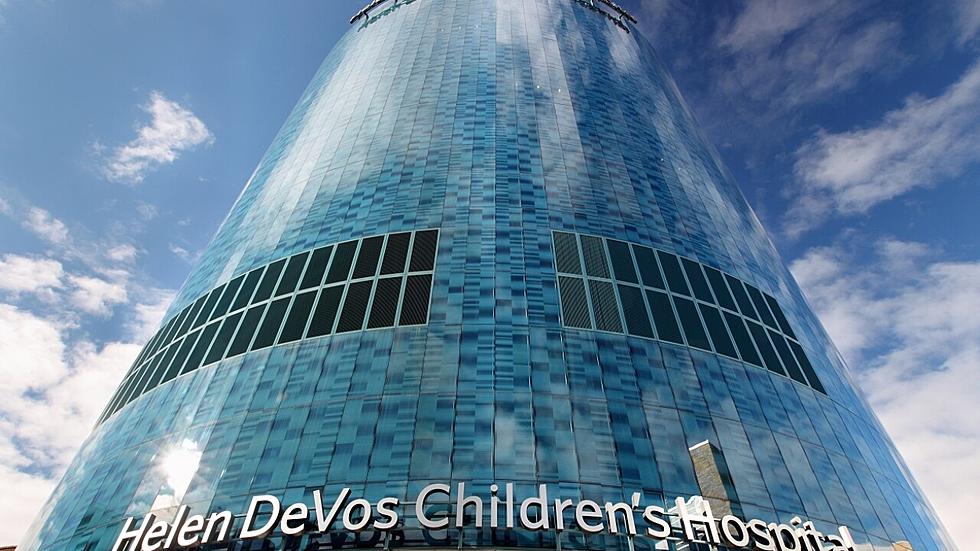 Are More Children Infected with COVID-19? In West Michigan They Are!
Helen DeVos Children's Hospital/Fox17
COVID 19 and the Omicron variant has been spreading like crazy around the country, and here in West Michigan we are no different. But, has it been affecting our children as it has adults? The answer is yes!
Helen DeVos Children's Hospital is reporting the highest number of cases of children with COVID-19 and MIS-C, Multisystem Inflammatory Syndrome, since the start of the pandemic.
MIS-C is a rare inflammatory disease children can get after getting COVID-19. It's the immune system's response to the virus that does more harm than help, by attacking healthy organs. The CDC says MIS-C can be serious, even deadly, but most children who were diagnosed with this condition have gotten better with medical care.
Symptoms of MIS-C include watery diarrhea, abdominal pain, fever, sunburn-like rash, and swelling or puffiness in the hands and feet, but not all children will have the same symptoms.
Fox17 reported that Wednesday marked the highest number of COVID-19 cases the hospital has seen with 22 patients, and the hospitalized patients range in age from babies to 17-year-olds.
Thus far the hospital says they have admitted 478 children with COVID-19 since the pandemic began. Sadly, over half of those children have been admitted since this past August.
What about the vaccine, were they vaccinated? Only 11 of the 478 children were fully vaccinated. And as we know, now children as young as five can get the Pfizer COVID-19 vaccine.
We, Michigan, are still considered a hot spot for COVID as cases continue to rise, and with that, more deaths. Officials said they have confirmed 86,009 new cases of the coronavirus in the state and 501 additional deaths connected to COVID-19 since Friday. However, of those deaths, 346 were identified during a review of vital records.
What can I say? Please get Vaccinated!
KEEP READING: See states hit hardest by COVID-19's impact on tourism
Answers to 25 common COVID-19 vaccine questions
Vaccinations for COVID-19 began being administered in the U.S. on Dec. 14, 2020. The quick rollout came a little more than a year after the virus was first identified in November 2019. The impressive speed with which vaccines were developed has also left a lot of people with a lot of questions. The questions range from the practical—how will I get vaccinated?—to the scientific—how do these vaccines even work?
Keep reading to discover answers to 25 common COVID-19 vaccine questions.