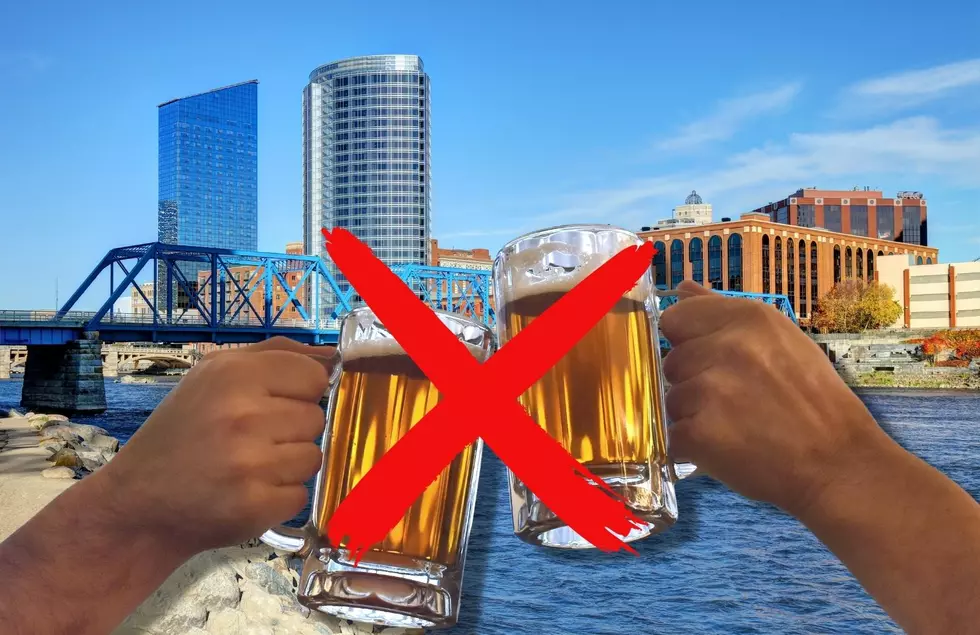 Are We Really Beer City?: Grand Rapids Snubbed on New Top Beer Cities List
Canva
Grand Rapids proudly calls itself Beer City, and has since 2012. We're the home of some of the most iconic breweries in America including Bells, Founders, and New Holland.
We have more breweries per capita than most cities in the country, and we just really love and embody the drinking culture. We've even had a beer from Perrin named after our city's love of the drink.
But according to a new article from HomeToGo, they dug in to find what cities have the best affordability and availability of top-rated beer bars, breweries. And they also looked into which cities had the best accommodations and brewery tours, and factored that information into the survey.
What Cities made the list?
There were only 17 cities that HomeToGo listed as their "best beer cities" in the US, and the top 5 include:
Chicago (Because the city did well across all four categories)
Portland, Oregon
Milwaukee  (It's the cheapest place to stay, and beer prices are good too.)
Denver
Seattle
Why was Grand Rapids snubbed?
It's not clear why Grand Rapids didn't make the list, but based on the criteria listed, I would say the only reason we may have not made the list would be the lack of accommodations and beer related tourism options if you're not local to the area.
Many alcohol centric cities tend to offer big bus tours and options for people who want to go visit, and Grand Rapids seems to be mostly lacking. But, our beer love and availability arguably should have still landed us on the list.
Why is Grand Rapids called Beer City?
According to ExperienceGR.com, "Grand Rapids has been known as Beer City USA since 2012, when the city tied Asheville, North Carolina in an online poll to determine America's best beer city.
The next year, Grand Rapids won the poll by a landslide – and it's been the sole holder of the Beer City USA title ever since."
So yes, Grand Rapids was absolutely snubbed, but that still doesn't take our title away. HomeToGo just missed out massively by leaving out one of America's great Beer Cities.
Just in case you need help opening one of those beers here in Beer City, USA
25 Local Breweries to Try During Your Next Visit to Grand Rapids
Michigan is filled with 100's of great craft breweries. Both large and small companies, there is no beer shortage here. Check out 25 breweries in Grand Rapids here.