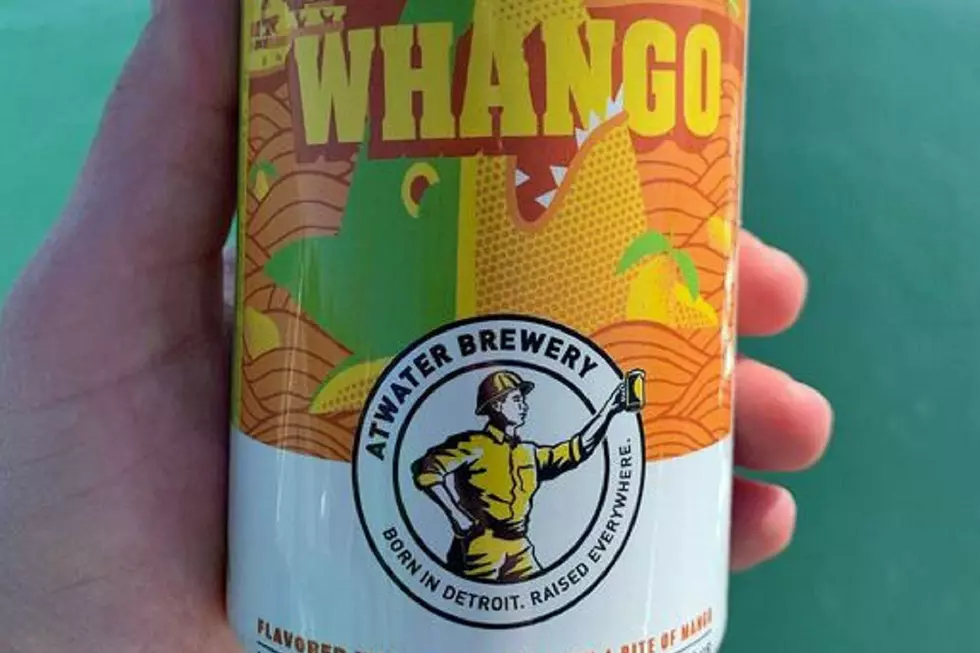 Atwater Brewery's Whango — It's Back!
Facebook/Atwater Brewery
We've had to wait two years, but Atwater Brewery's mango wheat fruit ale called Whango is back!
The brewery was gearing up last year to release this season favorite, but then COVID changed those plans. Atwater quickly changed over their brewery operation to the production of hand sanitizer. Much of the sanitizer was donated to first responders, health care workers and others on the COVID front lines.
Atwater Brewery's website describes Whango as "Tropical paradise in a bottle. Get your mouth ready for the perfect balance of mango sweetness and refreshing wheat flavor. Clean and crisp on the tongue, fill your vessel with this laid-back sipper and set sail for the Isle of WHANGO. It was brewed to overwhelm but never overpower. Welcome to the jungle, baby."
A lot of though went into the artwork for the label as well as the brew itself: "This character represents the stereotypical surfer guy relaxing on the beach, with shaggy hair and no shirt. Instead of a surfboard in the background we actually put a paddleboard because it has become a very popular sport by the Bell Isle Detroit River area. The background also includes Detroit's skyline. We included colors like salmon, pink, orange and yellow to represent the fresh mango puree that is added to the boil in the brewing process."
Whango is 4.9% alcohol by volume and brewed with real mango to create a soft, fruity and flavorful ale. The brewery will tap Whango at each of its Michigan locations — Grand Rapids, Detroit, and Grosse Pointe Park  at 4 pm on St. Patrick's Day, Wednesday, March 17th. At the same time, Whango will be available at various retailers and brewpubs across Michigan and the Great Lakes region where Atwater beer is sold.
Two years ago, Whango completely sold out in just a couple of months. The brewery has committed to increasing production this year to ensure it remains on shelves throughout the summer season.
The Grand Rapids Atwater Brewery is located on the corner of Bridge St. and Monroe Avenue...
For additional information, check out the Atwater Brewery website, or their Facebook page.
What Are the Signature Drinks From Every State?