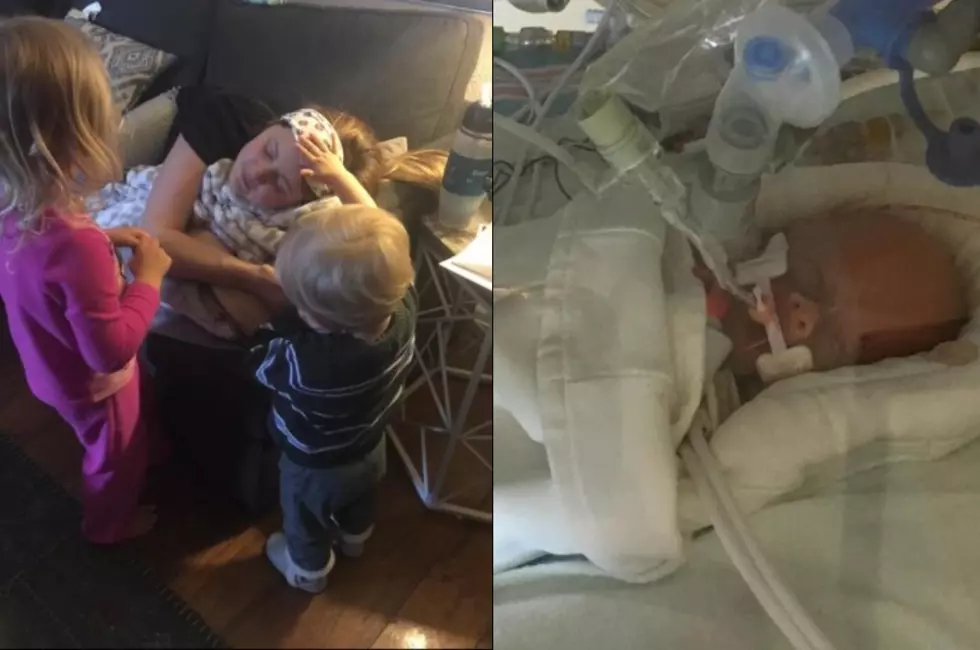 Baby of West Michigan Mom Who Refused Cancer Treatment Dies Following Mother's Funeral
Courtesy Photos
The baby of a West Michigan woman who refused cancer treatment in order to save her baby has died. Life Lynn DeKlyen passed away on Wednesday, September 20. Her mother, Carrie DeKlyen passed away on September 9.
Carrie was only 37-years-old and a mother of six children ranging in age from newborn to 18. When she learned that she had a brain tumor, she refused treatment, including chemo, because it would have meant terminating her pregnancy.
Life Lynn was born prematurely via C-section on September 6 weighing only 1 pound, 4 ounces. Her death was announced Thursday morning on the Cure 4 Carrie Facebook page.
A GoFundMe has been set up for Carrie and Life Lynn's family. So far, nearly $157,000 has been raised.