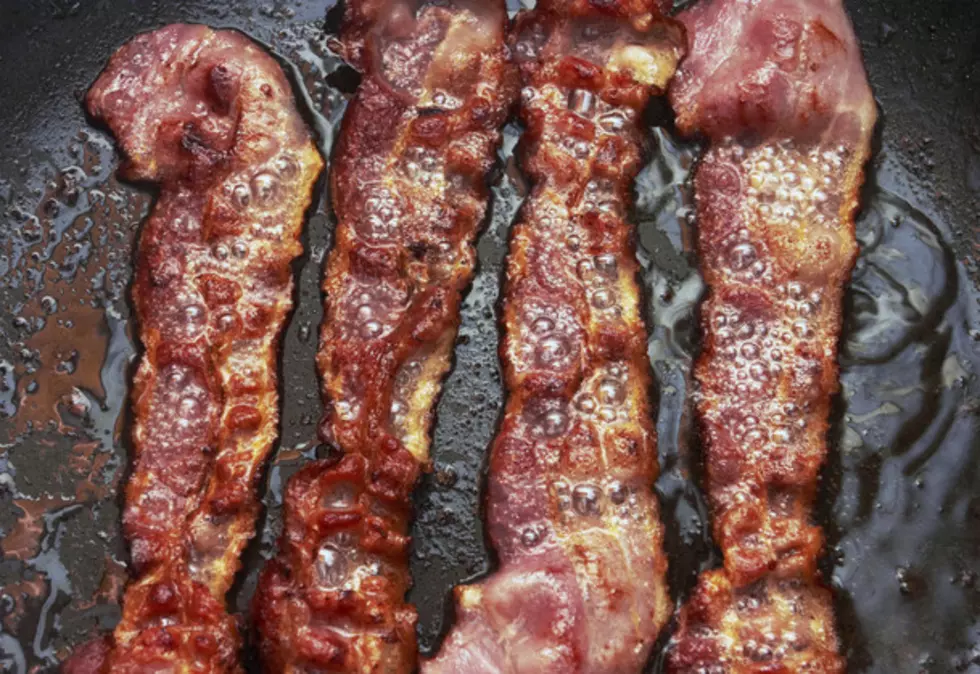 BaCon: A Bacon & Beer Celebration Nov. 8; Top 5 Jim Gaffigan Bacon Jokes [Sponsored]
Volodymyr Krasyuk/ThinkStock
BaCon features bacon-inspired dishes and drinks for the celebration of all things bacon, and tickets are currently on sale.
Sponsored by Ravenna-based Creswick Farms, restaurants and breweries are on hand.
BaCon is from 3 p.m. to 8 p.m. Nov. 8 at The DeltaPlex, 2500 Turner Avenue NW in Grand Rapids.
A $20 package buys four drink tickets and six food tickets. A $40 VIP package purchases eight drink tickets, 12 food tickets and a souvenir BaCon apron. Tickets can be purchased at The DeltaPlex box office, 2500 Turner Avenue NW in Grand Rapids, or online.
A $3 discount is given to any ticket buyers bringing a Kids' Food Basket donation item to The DeltaPlex's box office.
Top Five Jim Gaffigan Bacon Quotes
Actor-entertainer-author Jim Gaffigan's love of food is well-documented.
Oh, sure. It's a big part of the comedy routines for the 48-year-old, who was born in Elgin, Ill.; grew up in Chesterton, Ind.; and now lives in New York.
However, it's been a not-so-subtle theme in his two books, 2013's "Dad Is Fat" and the just-released "Food: A Love Story."
So, we humbly serve up our top five Gaffigan bacon quotes -- although we could've had 4,000 from him:
Rosemary Buffoni/ThinkStock

Rosemary Buffoni/ThinkStock

5

"Bacon's the best. Even the frying of bacon sounds like applause."

4

"I never feel like I get enough bacon. At breakfast, it's like they're rationing it. Here's your two strips of bacon. I want more bacon."

3

"You know bacon's bad when a healthier choice is a donut."

Jonathan Leibson/Getty Images

Jonathan Leibson/Getty Images

2

"I even like the name Bacon. You can't tell me the success of Kevin Bacon isn't somehow tied to his name. You're not going to a Kevin Hot Dog movie. Who's in this movie? Kevin Bacon. Sounds good."

1

"Bits of bacon are like the fairy dust of the food community. You don't want this baked potato? Brrring! Now it's your favorite part of the meal. Not interested in the salad? Bibbity, bobbity, bacon. I just turned it into an entree. But once you put bacon in a salad, it's no longer a salad. It just becomes a game of find the bacon in the lettuce. It's like you're panning for gold. Eureka! There is something dishonest, though, about putting bacon in a salad; it's kind of like smoking while you jog. I want the BLT, but I'll just get a salad with bacon and tomato. Can you put it between two pieces of toast and stick a toothpick through it? That'd be great."