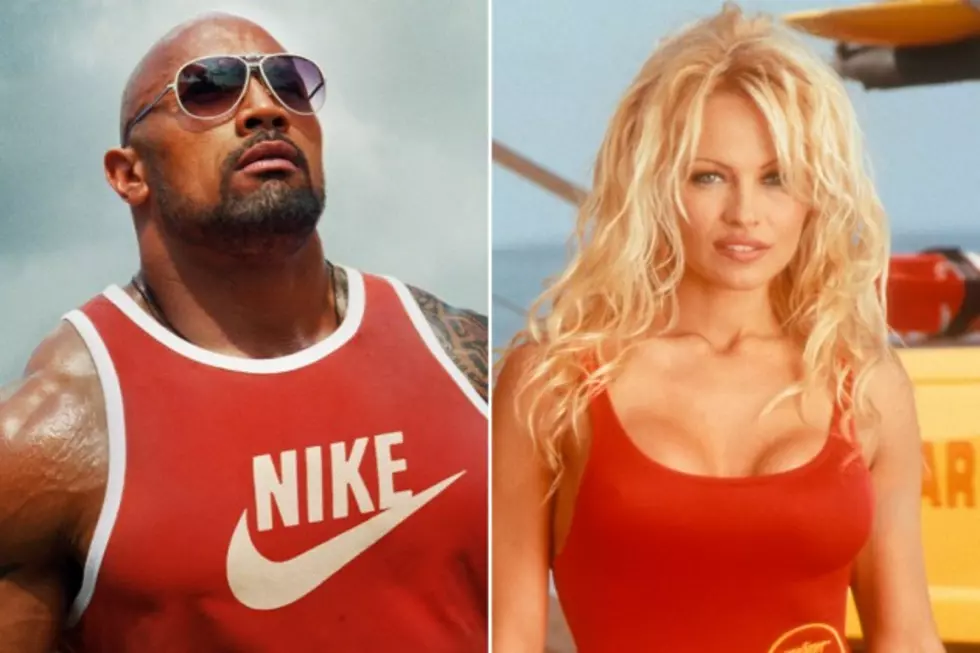 'Baywatch' Movie Moves Ahead with Dwayne Johnson on Beach Patrol Duty
Paramount/NBC
Dwayne "The Rock" Johnson is not afraid to show off his glistening abs. If you have 'em, flaunt 'em, right? He did it a lot in the recent 'Hercules' movie and in Michael Bay's 'Pain & Gain,' and he's about to break out those puppies once again (and, probably, for a lot longer) in Paramount's upcoming 'Baywatch' movie.
A 'Baywatch' movie has been in development for some time, and the last we heard on the matter was that 'SNL' vet Bill Hader was said to be attached, but that report was quickly debunked. Now, according to The Hollywood Reporter, Johnson is attached to star as someone with "beach patrol duties" -- and he confirmed the news (see below) -- while 'Horrible Bosses 2' directors Sean Anders and John Morris are ready to helm the TV-to-movie adaptation.
On the creative side, 'Bad Teacher 2' writer Justin Malen has come aboard to rewrite the script.
The 'Baywatch' movie has long been in development with many different writers trying their hand at the story. As THR mentions, one treatment envisioned a series of shark attacks leading the Baywatch team to a drug-smuggling operation. Though, the condition of the current draft, in addition to Malen's upcoming rewrites, is unclear.
As Johnson is coming off production on disaster flick 'San Andreas' and 'Fast and Furious 7,' a 'Baywatch' movie seems right up his alley. He certainly seems to have the personality for it, and we bet his fans would love to see him running in slow motion across the beach without a shirt to weigh him down.