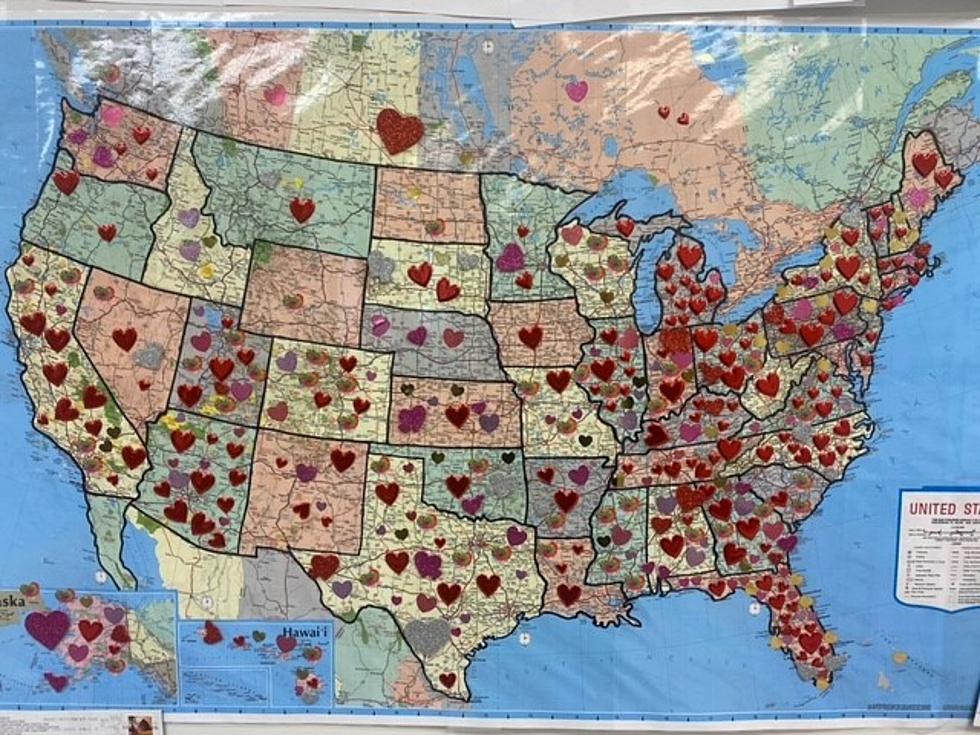 Battle Creek School Receives Valentine Cards From All 50 States & Countries Across The World
Beadle Lake Elementary
Beadle Elementry School in Battle Creek had one goal for the month of February, and that was to get as many Valentine's Day cards from all 50 states and from around the world as they could. They recently gave the update that not only did they accomplish that feat, but they received more than 400 cards as they announced wrapping up the project:
We DID it!!! Cards from all 50 states & several countries!! Thank you for all of the shares, and spreading the word to family & friends far & wide! 408 cards were sent to us here at BLE & have been on display for the kiddos and grown ups to read & enjoy!
The school announced they were going to take part in the project a few months back with the hope of giving their students something really special to participate in and experience in the class:
Our school is participating in a project called "Hearts Around the World" during the month of February! Our goal is to get a Valentine's Day card/postcard from each of the fifty states and as many countries as possible! We will have a map of the United States and the World to document where the cards come from. Each time we get one, we'll put a heart on the map!

 
All Around The World
They even got cards from classes all the way in Sweden, Italy, Japan, Finland, Canada, Spain, Luxembourg, Germany, Ireland, Norway, Romania, Russia, Hong Kong, The Netherlands, Scotland, Bahamas, Singapore, Cummins in South Australia, New Zealand, Sri Lanka, Romania, and Russia.
Unreal.
Historic Bridge Park in Battle Creek, Michigan
Laugh Out Loud Famous Comics That Performed at Gary Fields Comedy Club in Battle Creek
When stand-up comics performed at Gary Fields, they often stopped by the radio studios to make us laugh. Every one of them left their mark before they left town