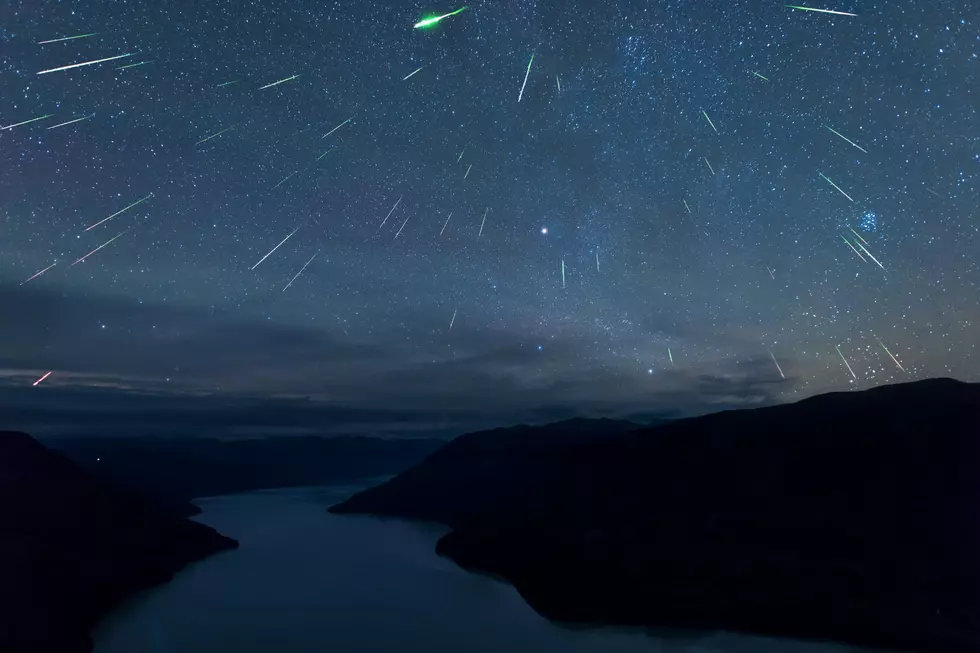 Best Places to See the Perseid Meteor Shower in Michigan
Credit: Canva
Are you ready for the best sky event of the summer?
Every summer, the Perseid meteors show up in the sky sometime between July and September. However, it is in its full glory before the middle of August.
Astronomers expect the annual Perseid meteor peak is happening between the nights of August 11 through August 13th.
The Perseids can show up to 100 meteors in an hour overnights during the peak time, only from a dark place.
Director of Space Science Education at the Oregon Museum of Science and Industry, Jim Todd recommends people to use a DSLR camera with a long exposure of roughly 5 to 10 minutes.
I recommend visiting these places to be in the perfect stargazing and dark place.
Lake Michigan shore is one of the perfect places. However, you need to find an area that has no light.
One of the six Michigan state parks that are deem the official dark-sky preserves.

Lake Hudson Recreation Area
Negwegon State Park
Port Crescent State Park
Rockport Recreation Area
Thompson's Harbor State Park
Wilderness State Park

Headlands International Dark Sky Park
Sleeping Bear Dunes National Lakeshore
For more information about the dark sky parks, check out Laura Hardy's article.
Double the show is the best part of this week.
NASA also states the August full moon will be at its peak as well on Thursday, August 11th at 9:36 EST. This moon will be the last "super moon" of the year.
According to the Old Farmer's Almanac's 'strict definition',
a 'supermoon' is the single closest new moon and full moon of the year. By this definition, there can be only two supermoons each year (a full moon supermoon and new moon supermoon).
Fantasy House in Saginaw with Sky High Tower
Take a look inside the tower of this 5000+ square foot home near Saginaw, Michigan.