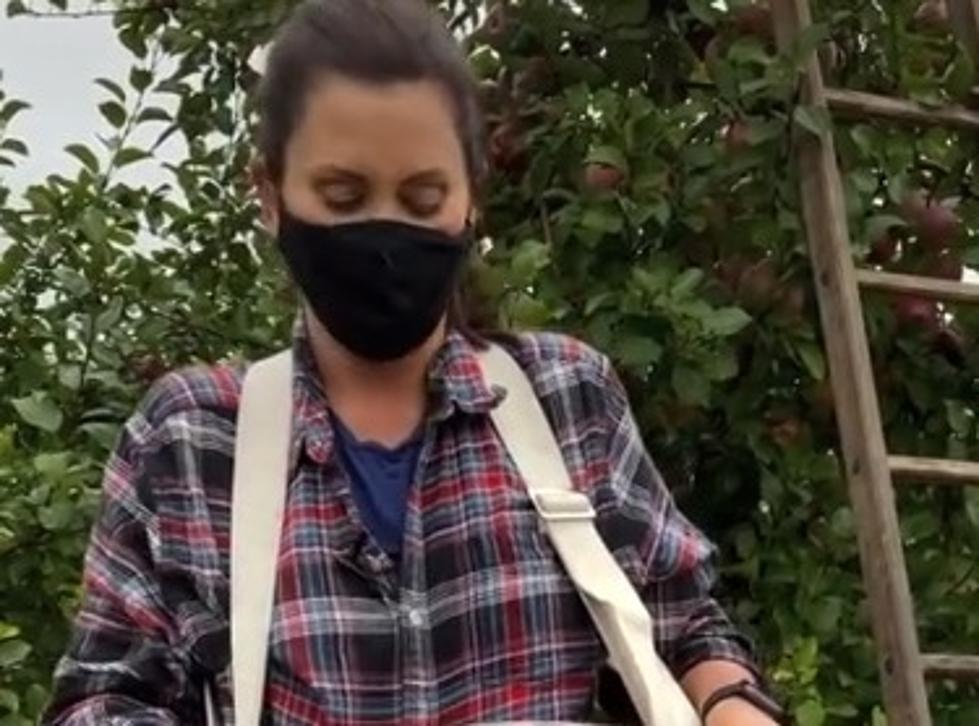 Big Gretch Celebrates Michigan's Argriculture
BigGretchWhitmer-TikTok
To the song "Lazy Sunday", Michigan Governor Gretchen Whitmer was picking apples at an orchard. It was her effort to acknowledge Michigan's agriculture business.
The Governor said,
"We're preparing for fall Pure Michigan style - that means supporting small businesses and showing off why we are the best state for agriculture."
The post has been viewed by more than 10,000 people. So far, 164 comments have been made about the video. They range from praise to disdain.
Sean Hicks9028 said,
"We have the prettiest Governor in America!!! Not to mention she's also a boss!"
MichiganGeologist added,
"And the dumbest...wearing a mask outside!"
Justme2021 is not happy with the politician.
"I lost my business because of you!!!!!!!!!!! I'm livid!!!!"
That was 11 exclamation points. And then 4 more.
Apples are one of the largest and most valuable fruit crops in Michigan. The state slices more apples than any other state for use in pies. Michigan also processes apples into applesauce, fresh and shelf-stable apple cider, and apple juice.
Michigan farmers produce 300 different types of food and agricultural products. Some of the top crops and products include:
Sugar, Cherries, Milk, Beans, Potatoes, Grapes, Asparagus, Eggs, Blueberries, Cucumbers, Maple Syrup, Christmas Trees, Wheat, Squash, Tomatoes, Cranberries, Peaches and Honey.
Michigan is 3rd in the nation for farmers markets, supplying farm fresh products to Michiganders every week.
Michigan employs nearly 1 million people in the agriculture industry. Michigan farmers produce more than 300 different agricultural products, making Michigan one of the most diverse in the country. .