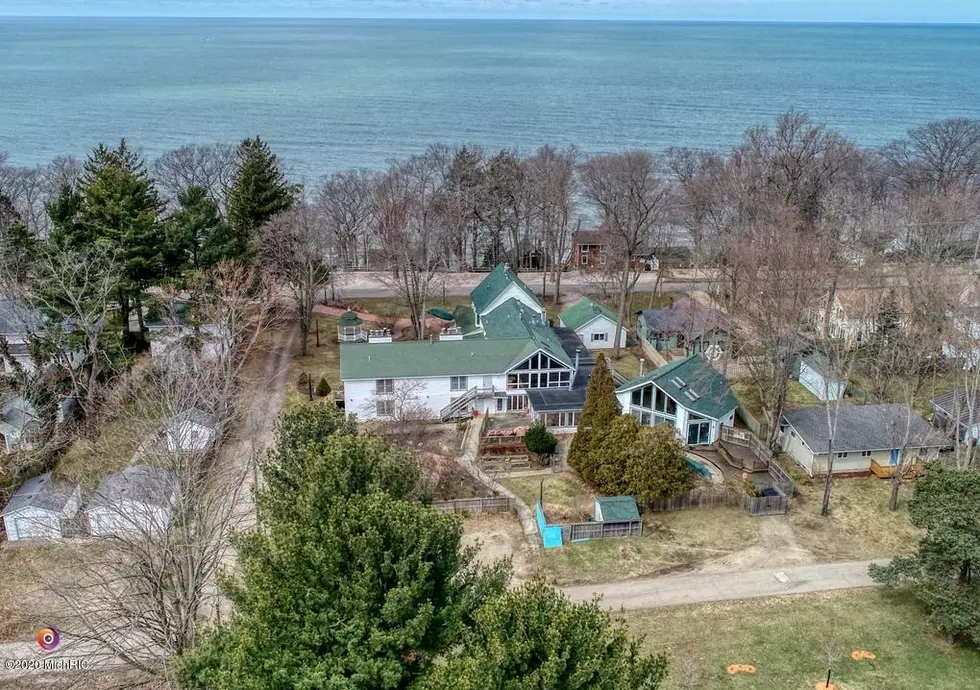 Buy an Entire Historic Lake Michigan Resort for $1.9M [PHOTOS]
William Underdown/ Century 21
Don't we ALL yearn for a lake house in the summer time? Especially right now in this heatwave?! Well, you can get an ENTIRE resort for $1.9 million, as the Rosemont Inn between Saugatuck and Douglas is on the market.
Sure, you could operate it like a bed and breakfast, renting out rooms to guests... or, turn it into your own personal lakeside retreat for family and friends. How fun would that be?!
Now, I don't think it's really fair that the Metro Times describes it as what you get when you cross The Shining with "Live, Laugh, Love" energy... I mean, sure, the place could use some sprucing up-- but some people are into the "could be haunted" vibe, right? Plus, I think its awesome location cancels everything out.
According to the listing, the 8,845 square foot Rosemont Inn boasts 14 guest rooms with private bathrooms, and some are king suites with whirlpools.
There's a large outdoor pool, indoor hot tub, giant wrap around porch, a koi pond, and a really cool-looking, I'm sure not at all haunted, library. Plus, there's an owner's suite, a two car garage, storage shed, and plenty of off street parking.
Alright, I'm in, moderate creepiness be damned. Now who's got $1.9 million to lend me?
Historic Michigan Resort For Sale
Enter your number to get our free mobile app