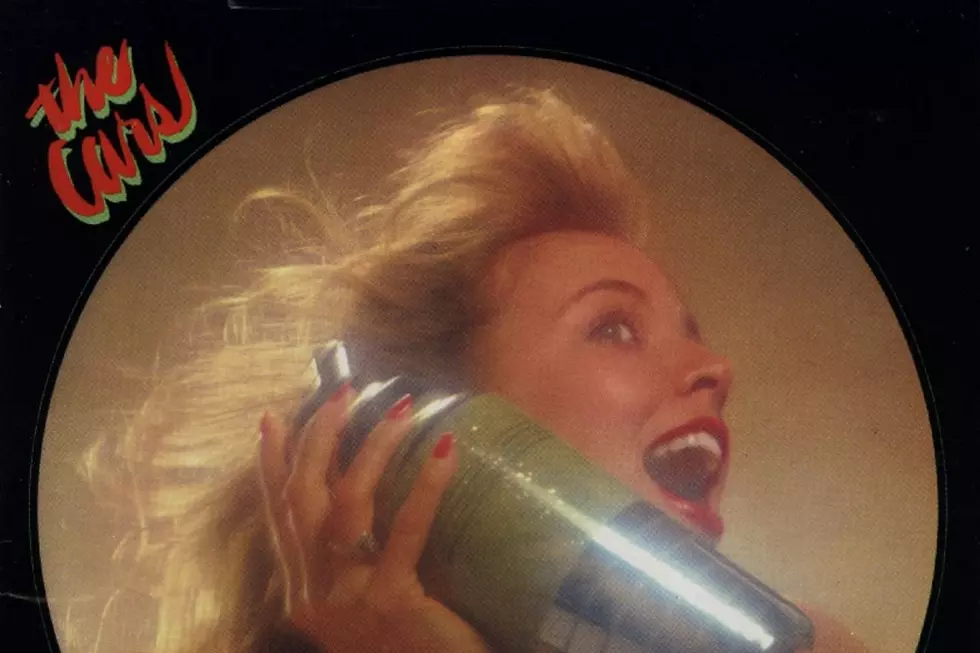 How the Cars Balanced Rock and New Wave on 'Shake It Up'
Elektra
Three albums into their career, the Cars hit a lull. Panorama was both a commercial and critical disappointment in 1980, as the Boston band leaned heavily on its art-rock influences, as opposed to the sprightly power pop of the first two LPs. But they came back strong with Shake It Up.
Due to career momentum and a Top 40 hit ("Touch and Go"), Panorama still hit No. 5 on the Billboard chart, although it was considered a failure in the music industry. Not that any of such talk seemed to bother the Cars.
"We never thought about whether something was pop or experimental or new wave or anything like that," guitarist Elliot Easton told Guitar World decades later. "They were just songs. There was certainly nothing calculated about it from my point of view."
It's not like the Cars took drastic action when making their next album – their fourth in four years. Other than recording the tracks in the Boston studio the band had just purchased, the members didn't change too many things while making Shake It Up. Queen producer Roy Thomas Baker helmed this album, just as he had done on the last four. And Ric Ocasek wrote all of the songs (with a small assist from keyboardist Greg Hawkes), just like the last four.
Yet, the album seemed to locate a balance between the Cars' different tendencies – between driving rock and glossy new wave, between experimental synths and pop songcraft, between looking back and looking forward. It paired moody, darker material (often sung by bassist Benjamin Orr) with quirkier, radio-friendly singles (voiced by Ocasek).
Watch the Video for the Cars' 'Shake It Up'
One of those singles was the title track, a bouncy bit of up-tempo rock 'n' roll that gave the Cars their biggest hit to date. "Shake It Up" had been around for a while, although the band had struggled with its approach to the tune.
"The song 'Shake It Up' was around for Panorama and David [Robinson, the band's drummer] kind of vetoed it," Easton told the Rock Solid podcast. "He didn't think much of it."
Neither, apparently did frontman Ocasek who, years later, confessed to Vanity Fair, "I'm not proud of the lyrics to 'Shake It Up.'"
The "party vibe" of the song didn't seem to bother fans, who pushed the single to No. 4 on the U.S. charts, a ranking only bested by "Drive," which would go to No. 3 in 1984.
The Cars took advantage of the just-launched MTV as well, making videos for singles that quickly went into heavy rotation on the cable channel. "I think we embraced it. It was a major shift because it now became a thing where if you had a new single you had to make a video for it. Whereas before it just wasn't part of the routine. You just sent it to radio," Easton told Guitar World. "But we welcomed the change, and as a result we were a big band on MTV. And for us, making videos was fun."
Listen to the Cars Perform 'Since You're Gone'
The Shake It Up album came out on Nov. 6, 1981, just a few months after the first MTV broadcast. The release became a big hit for the Cars, a top 10 album that would eventually go multi-platinum, aided by its namesake single, as well as the modest hit "Since You're Gone" and modern rock radio favorites such as "I'm Not the One," "Victim of Love" and "Cruiser."
With his guitar co-existing with layered vocals, otherworldly synthesizers and pop melodies, Easton tried to make the most of his solos on the album, sometimes coming up with a "dueling" approach, even though he was the only guy playing. "The whole idea of the solo [on 'Shake It Up'], I wanted to sound like two guys trading off," Easton said on Rock Solid, explaining that he played two different guitars for a "chicken-pickin'" and a rock portion on the solo. "It was just a concept, an idea, an approach."
He did something similar in the closing minute of "Cruiser," varying his tone and attack in a nod to the round robin solos of John Lennon, Paul McCartney and George Harrison on the Beatles' "The End."
It's far from the only time the Cars offset current musical trends with rock classicism on Shake it Up. The title song quotes the Isley Brothers/Beatles' "Twist and Shout," "Maybe Baby" takes its name from a Buddy Holly chestnut and Ocasek does a Bob Dylan impression on "Since You're Gone" (singing "you're so treacherous" as "treach-uh-russ!").
In the early '80s, as so many other artists struggled with fads and videos and new technology, the Cars kept rolling – managing to sound both current enough for MTV and remain classic enough for straight-ahead rock fans.
The Cars Albums Ranked
Ultimate Classic Rock counts down every studio album by the Cars.