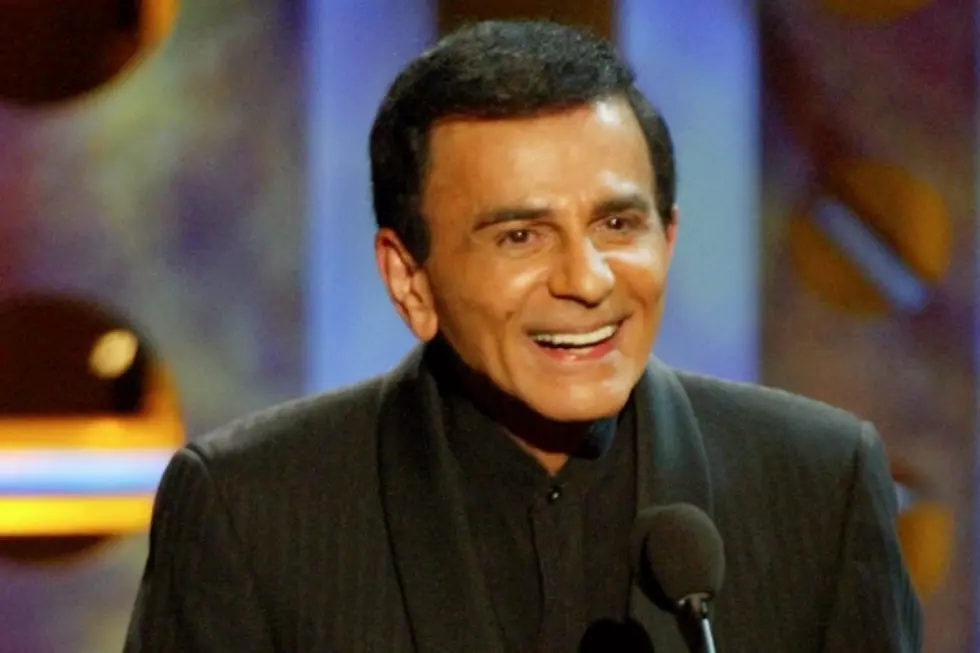 Legendary Radio Broadcaster Casey Kasem Dies at 82
Kevin Winter, Getty Images
Casey Kasem, the disc jockey who hosted the 'American Top 40' radio show for decades, has died at the age of 82. He had been suffering from Lewy body dementia, a degenerative condition similar to Parkinson's disease.
The news was broken by his daughter Kerri Kasem, who has achieved her own degree of radio fame as the co-host of Nikki Sixx's program, this morning via the following message on Facebook.
Early this Father's Day morning, our dad Casey Kasem passed away surrounded by family and friends. Even though we know he is in a better place and no longer suffering, we are heartbroken. Thank you for all your love, support and prayers. The world will miss Casey Kasem, an incredible talent and humanitarian; we will miss our Dad.

With love, Kerri, Mike and Julie.
Born Kemal Kasim to Lebanese parents in Detroit, he served as a DJ for Armed Forces Radio during the Korean War. By the mid-60s, he was a popular DJ in Los Angeles, with the syndicated 'American Top 40' launching on July 4, 1970.
Loaded with rock trivia, "Long Distance Dedications" and his signature sign-off, "Keep your feet on the ground and keep reaching for the stars," Kasem became a national institution, counting down the week's most popular songs, either on 'American Top 40' or its spinoff, 'Casey's Top 40,' until 2004.
Kasem's distinctive voice was also frequently heard on animated shows throughout his career, the most famous of which was as the lovable misfit Shaggy in various incarnations of the 'Scooby-Doo' franchise.
As his condition deteriorated in the last months of his life, he became the subject of a bitter dispute between his children and his second wife, Jean, best known for her recurring role as Loretta Tortelli on 'Cheers.' Last month, a court named Kerri as his temporary conservator in his final days. Last week, he was taken off life support.
Kasem received a star on the Hollywood Walk of Fame in 1981, and, four years later, was inducted into the radio division of the e National Association of Broadcasters Hall of Fame.