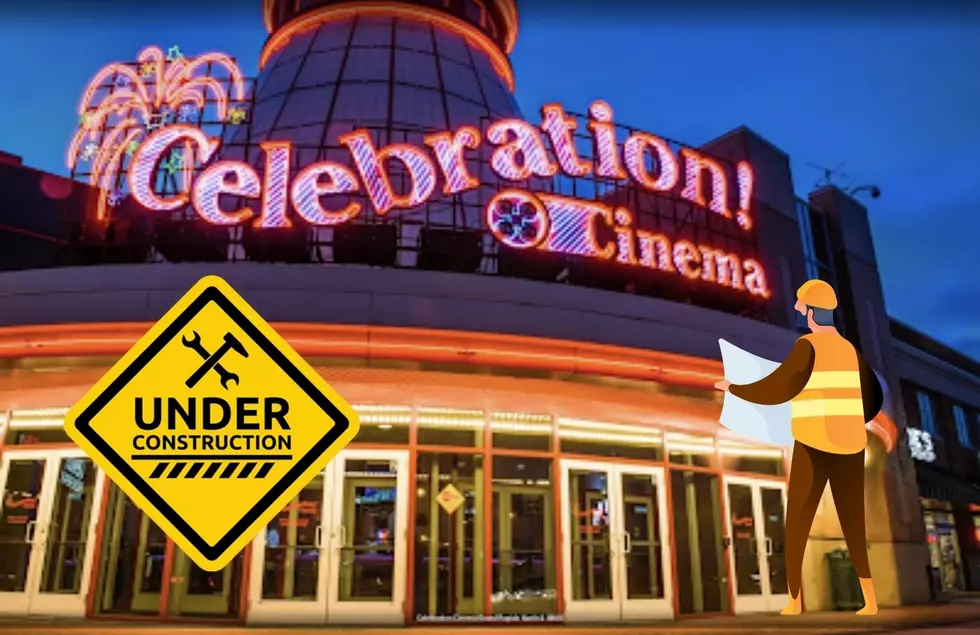 Celebration Cinema North is Getting a Face Lift to Give you a Leg Lift
Google / Canva
We all love going to the movies, and if you want to see one of the hottest movies of the summer in IMAX and you live in Grand Rapids, there's a high likelihood you'll be headed to the Celebration Cinemas North location.
But, if you're like me, this may have caused a conundrum for you. Do you see the movie in the full giant form you want, or, do you give up the IMAX experience to enjoy the recliners at the Celebration Cinema Studio Park location.
In the near future, you won't have to make the choice: you'll be able to have the best of both worlds.
Celebration Cinemas announced that Celebration North is upgrading their seats from the standard seats they had before to add the heated recliners everyone loves at some of their other locations. The old seats will be replaced with Zero Gravity Spectrum Recliners from West Michigan's Irwin Seating. And while the seats they currently have at North are pretty comfortable considering, it's going to make the IMAX experience top tier.
The seats aren't the only upgrade we'll see coming to the Celebration North location, they are also upgrading their projectors. The largest auditoriums will be receiving new Christie 4K RGB Pure Laser projectors. While, the other auditoriums will get Xenon projectors. They say these projectors create 15,000 lumens of brightness and are capable of showing 35.2 trillion colors, which will take your experience to the next level.
When will the upgrades be complete?
The renovations are expected to be completed by November 18
Will the theatre close while they do these renovations?
No, we're lucky. They'll only be closing one or two theatres at a time in order to flip them, while still showing movies in the other theatres. You will still be able to see movies at this location, but screenings and times may be more limited while they do renovations.
Can't wait to kick back, enjoy a bucket of popcorn, (and a nice heated butt) when these new seats debut in November.
Michigan Movie Theater for Squirrels
These 31 Movies Filmed Scenes in Michigan
Most of us know that 8 Mile and Robocop were filmed in Michigan, but did you know that Die Hard 2, The Karate Kid, Oz the Great and Powerful, and others were too?