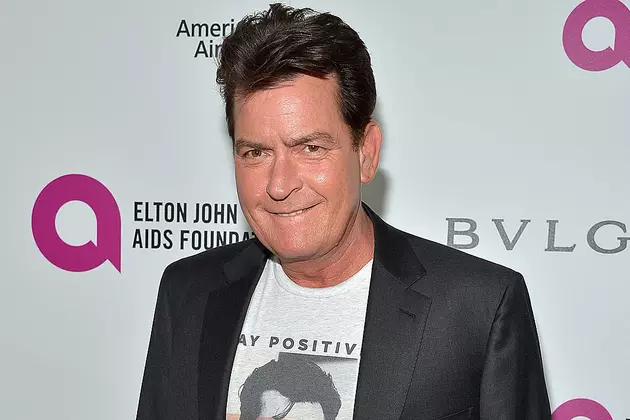 Charlie Sheen Selling Babe Ruth's 1927 World Series Ring
Charley Gallay, Getty Images
Want some bling owned by Wild Thing?
The 51-year-old actor, still beloved to this day for playing Rick "Wild Thing" Vaughn in Major League, is selling Ruth's 1927 World Series ring, as well as the 1919 contract that shipped the Bambino from the Red Sox to the Yankees. In parting with the pieces, Sheen also revealed he owned them, a fact that had not been known until now.
In true Sheen fashion, he doesn't recall what he paid for the artifacts, which he purchased in the '90s from auction house Lelands, which is also selling them now.
"I've enjoyed these incredible items for more than two decades and the time has come," said Sheen, per ESPN. "Whatever price it brings is gravy."
The items are expected to bring in a boatload of money: bidding for both has already reached a combined $1 million. The auction will close Friday.
The former Two and a Half Men star is a well-known baseball fan who had once owned the ball that went through Bill Buckner's legs in the 1986 World Series.
As for why he's letting go of Ruth's ring and contract, a friend tells Radar Online that he "is desperate for cash."
Ruth's 1927 World Series ring is from the team that went 110-44 and won the Fall Classic. Famously dubbed "Murderer's Row" for its strong lineup, the squad is considered one of the best in baseball history.
23 Athletes and Celebrities Who Gave Romance a Go: