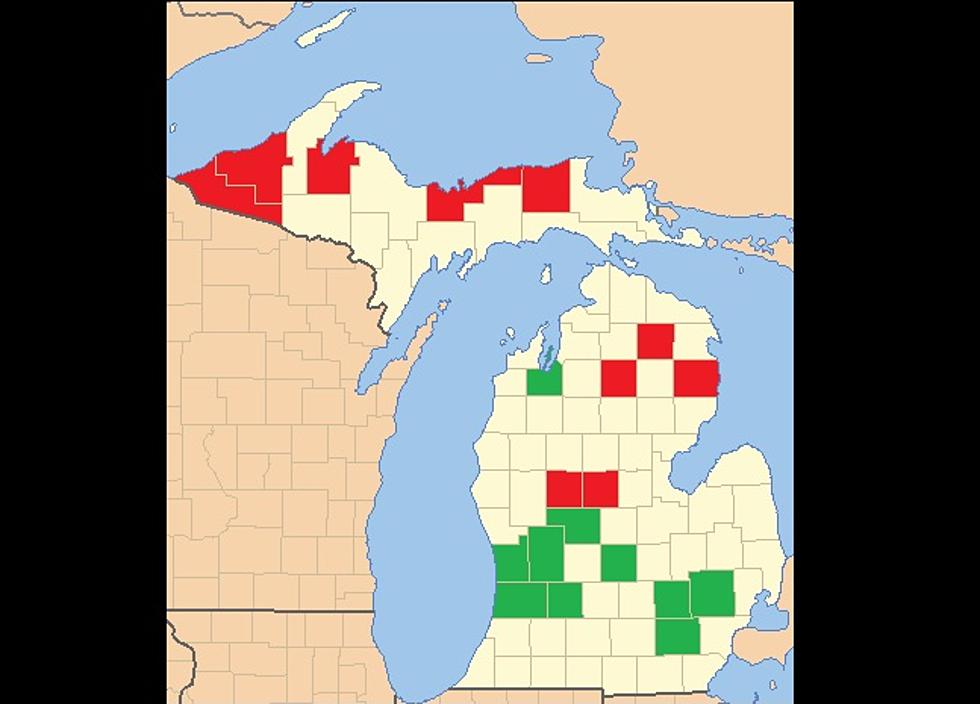 Check Out Michigan's 10 Fastest Growing and Shrinking Counties
US Census Map
The 2020 US Census has finally been tallied and the results are in.  Overall, Michigan saw a population increase of about 2%, brining the state's total population to over 10 million people for the first time since the mid 2000s.
The largest areas of population growth were in West Michigan, a few counties in metro Detroit, and the Traverse City area, but other areas enjoyed a little bit of population growth as well.
According to the 2020 census, the 10 counties listed below had the highest percentage of population growth in the state.
10 Fastest Growing Counties In Michigan
Ottawa County up 12.3%
Grand Traverse County up 9.5%
Kent County up 9.2%
Allegan County up 8.2%
Washtenaw County up 8%
Livingston County up 7.1%
Oakland County up 6%
Barry County up 5.5%
Montcalm County up 5.2%
Clinton County up 5%
Even though the state grew as a whole, there were still many counties across the state that lost population.  The majority of counties that experienced population loss were in the Upper Peninsula and in Northern Michigan.  You can check out the 10 fastest shrinking counties below.
10 Fastest Shrinking Counties In Michigan
Luce County down 19.5%
Ontonagon County down 14.2%
Gogebic County down 12.5%
Isabella County down 8.4%
Baraga County down 7.9%
Alger County down 7.9%
Crawford County down 7.7%
Mecosta County down 7.2%
Alcona County down 7.1%
Montmorency County down 6.3%
You can check out an interactive map of the population growth and decline by county below.
If you want to read more about Michigan's 2020 Census data, you can check it out at Census.gov.
UP NEXT: Michigan Waterfalls You Absolutely Have to Visit