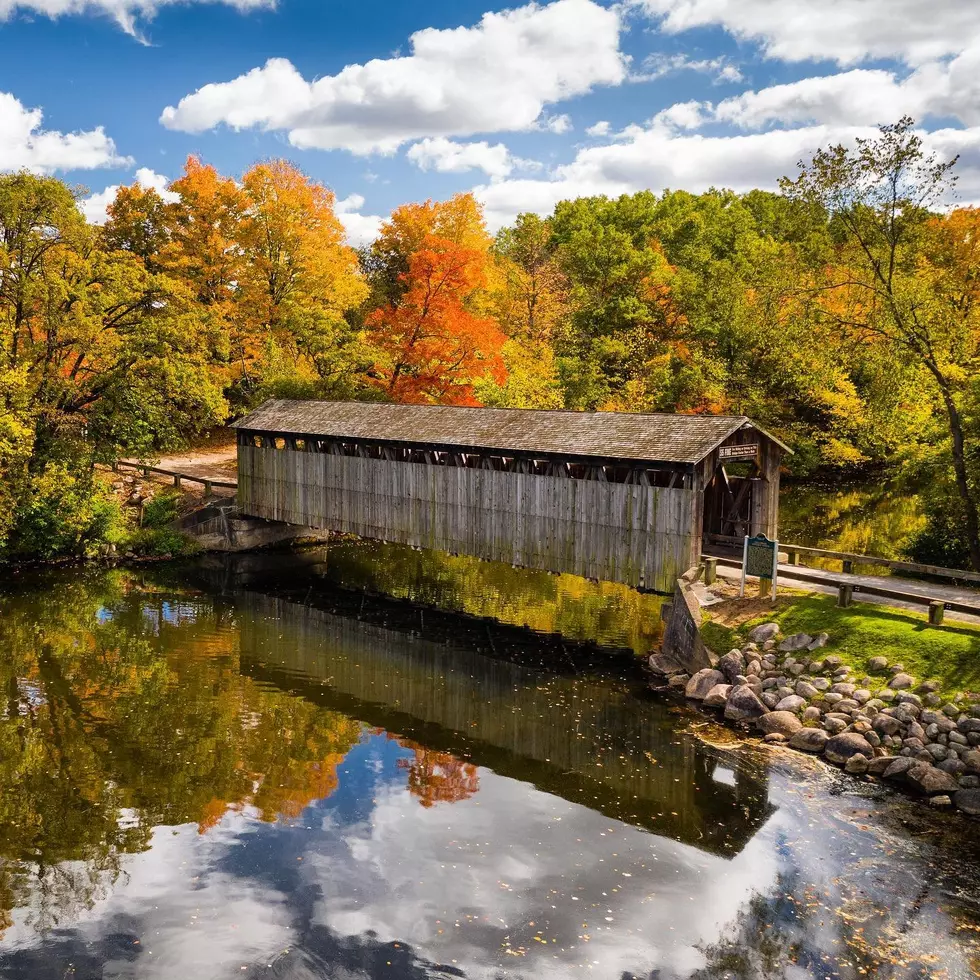 Check Out Some of West Michigan's Best Viewing Spots for Fall Foliage
Michigan.org
The second I feel that cool crisp breeze blow through the air as summer starts to wind down, I'm ready to sip pumpkin spice lattes, pick apples, and enjoy the crunch of fall leaves.
One of the best parts of fall in West Michigan is the beautiful evolution of fall colors on our many trees. But if you truly want to experience the best of fall, you'll want to check out these breathtaking views.
Ada Township Park
If you're looking to get away from the city and walk amongst the leaves without a long drive into the middle of nowhere, this 57-acre park is settled right next to Ada and has a beautiful array of colors.
The fishing pond and paved walking trails make this a great place to take the entire family.

Fallasburg Covered Bridge
While people travel from all over the country to see Michigan's covered bridges year round, the Fallasburg Covered Bridge really shines it's brightest when it's nestled amongst fall foliage.
This bridge can be a quick trip as you enjoy the view around the area- it's one of only three covered bridges in Michigan that are open to vehicle traffic.
Millennium Park
This park feels like it should be considered one of the least appreciated nature viewing spots in the Grand Rapids area.
Not only are you able to rent kayaks or bring your own to float by and enjoy the view, they also have multiple bridges you can stand upon and see from a birds eye view.
Aman Park
Hands down my favorite park in West Michigan no matter what time of year, but if you want to be wowed, this park allows you to forget you're just feet away from Lake Michigan Drive and GVSU.
However, if you love to hike and want to really dig into a forest style experience that is safe and friendly to hikers of all experience, this park is perfect for you.
Good luck with your fall viewing, and of course don't forget to visit some of Michigan's many state forests and parks, they'll all have some spectacular views. If you'd like a list of some in your neck of the woods, check out this list.
10 Stops For a Great Fall Colors Road Trip in Michigan
There's no doubt that Fall in Michigan brings us some gorgeous sights. If you're looking to hit the road for a Fall Colors tour, hopefully, this guide will help.