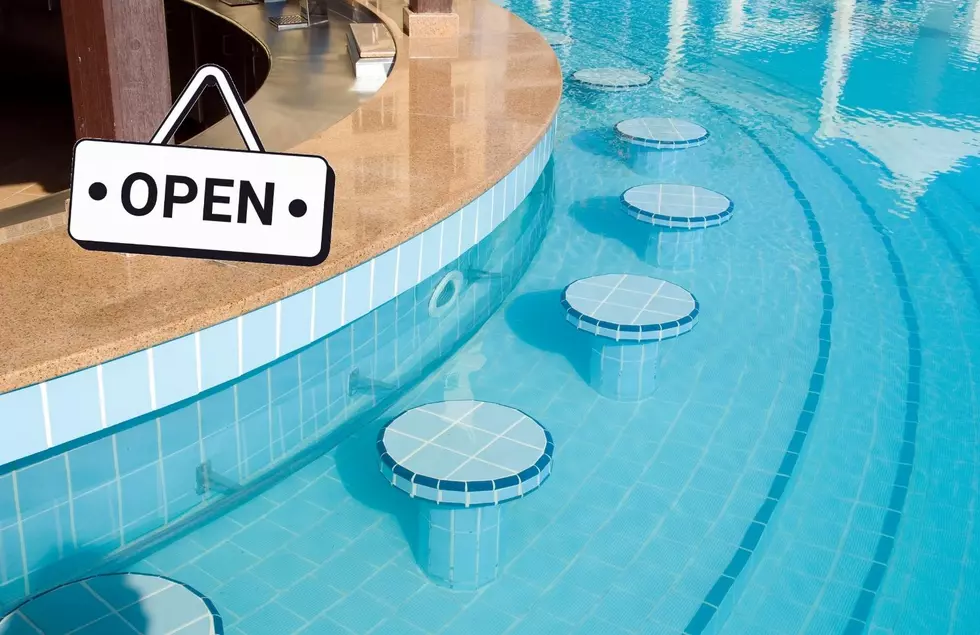 Cheers: Gov. Whitmer Signs Law To Allow Michigan To Have Swim Up Bars For The First Time
Canva
Michigan's tourism industry is one of it's biggest money-makers as a state, and it just received a massive win this week.
Governor Gretchen Whitmer signed House Bills 5983 and 5984 on Tuesday, which will allow swim-up bars in Michigan for the first time. The legislation has been moving its way through Michigan's lawmakers hands since early 2022, and with venues like The Bavarian Inn Lodge in Frankenmuth loudly championing how much of a positive impact it would make on the state's tourism revenue.
What rules will pools in Michigan have to follow to get a swim up bar license?
The newly signed law states that swim-up bars must serve beverages in non-breakable containers, provide lifeguards and enhance pool filtration. 24 states in the US currently allow swim-up bars, which are basically poolside bars for tourists to enjoy, and Michigan will become the 25th state.
How much will a license cost?
It actually won't be super expensive to start. The new swim-up bar rules allow hotels, resorts, parks, and schools offering pool access the ability to request a $350 annual permit from the Liquor Control Commission.
When will we start seeing swim-up bars in Michigan?
It will all depend on how quickly the new licenses are approved, then how quickly these resort and pool owners can construct the proper bars in order to be compliant with the new law's codes. While, we can all cross our fingers that we may see swim up bars in some form this summer, it will likely be at least next summer before any major ones open.
So a big congratulations to Michigan's incredible tourism industry on this fantastic new incentive to encourage people to experience everything pure Michigan.
"G Oasis" Pool For Rent in Lansing, Michigan
There's exactly one pool in Lansing that you can rent through
Swimply
. Check it out: