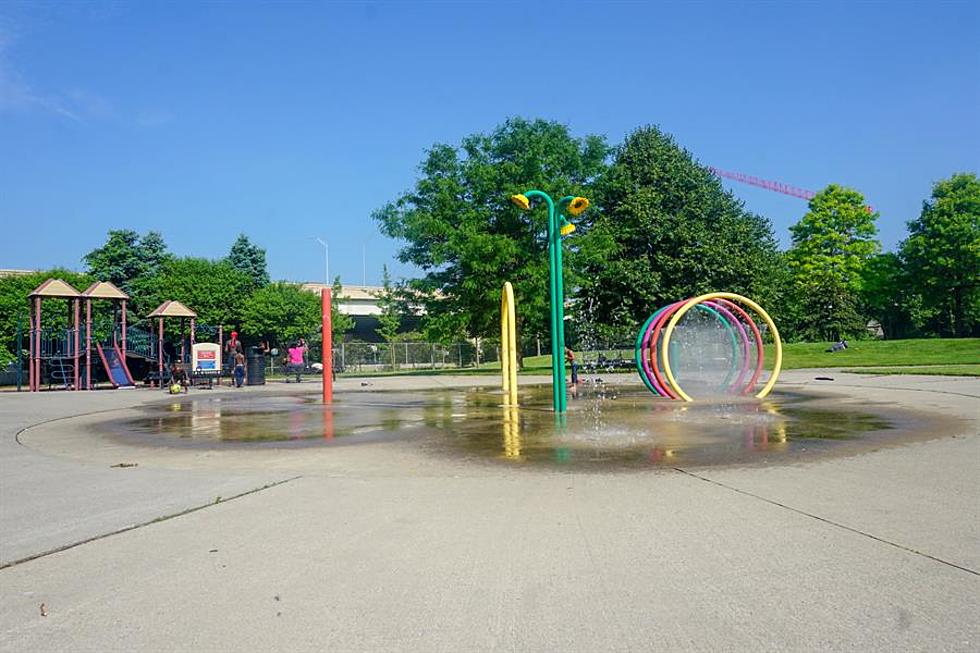 City of Grand Rapids Splash Pads Opening Monday, Pools Remain Closed
City of Grand Rapids- Heartside Splash Pad
With it heating up this week, this is good news! Kids can cool down in City of Grand Rapids splash pads starting Monday, June 8.
The City of Grand Rapids says they are working to get them operational and are keeping a running list of which of the city's 14 splash pads are up and running.
They'll update the below post as splash pads open.
Once operational, the splash pads will be open daily 10 a.m. to 9 p.m. All splash pads are free to the public, regardless of resident status. Locations for all of the City of GR splash pads can be found here.
Keep in mind that social distancing guidelines still apply-- so those not from the same household should stay 6 feet apart.
The City of Grand Rapids basketball courts, bike polo courts, futsal courts, pickleball courts, tennis courts, volleyball courts, disc golf courses, soccer fields, picnic tables, grills, playgrounds, and skateboarding features will begin to reopen Monday, June 8, as well.
The Department of Parks and Recreation says all will be open by then end of the week and physical distancing of 6 feet will be required for those not of the same household.
Starting June 12, the city will take reservations for picnic areas for groups of less than 100 people. Groups of more than 100 people will not be allowed per state orders.
The below amenities remain closed.
Restrooms
Drinking Fountains
Enclosed Shelters and Community Gyms
Pools
The City of Grand Rapids outdoor pools at Briggs Park, Martin Luther King Park and Richmond Park will remain closed for the 2020 season.
David Marquardt, the City's parks and recreation director said in a statement,
We are disappointed that we cannot open our pools this summer. This decision was not made lightly. The health and safety of our residents and the employees that staff our pools is of highest priority. The continued CDC guidance on physical distancing and avoiding common touch point surfaces is particularly challenging in a pool setting."
Enter your number to get our free mobile app
CHECK THESE OUT: Inflatable Kiddie Pools For Adults