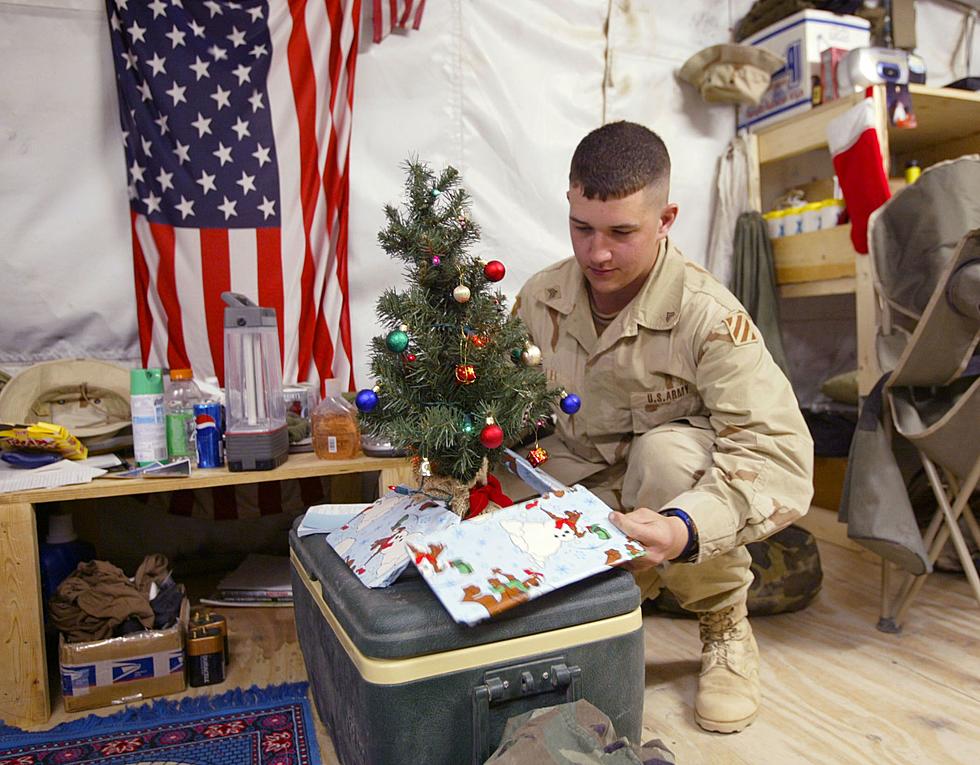 Grand Rapids Christmas Cookies Needed For Troops-Can You Help?
Getty Images
They are lovingly called "World Famous Christmas Cookies".
They are not world famous.
However, icing those sugar cookies and sprinkling the decorations on top with my daughter (and sometimes her friends) are some of my favorite mom-moment holiday memories.
It's always sugar cookies with me. My sister always makes pizzelles. My friend is known for her peanut brittle. My mom makes snickerdoodles. My dad loved springerles. We all have our favorite Christmas cookie and they are all a taste of home.
A local volunteer group needs your help sending a taste of home to our overseas troops this season. Would you like to shorten the miles and insure a soldier feels the holiday spirit this year?
Grand Rapids Cookies with a Cause is hosting its third annual Cookie Drive for Troops on Saturday, December 11. They collect cookie donations from West Michigan and ship them overseas to U.S. military bases.
In their first year, the organization netted 144 dozen cookies. In 2020, the process was opened to submissions from the public, who donated a massive 820 dozen cookies. This year, their goal is 1,000 dozen cookies.
Interested individuals are asked to bake cookies at home and drop them off at one of these locations in disposable containers labeled with what type of cookie they are.
The locations and drop off times on Saturday, Dec. 11 are as follows:
Sobie Meats
3450 Remembrance Rd NW, Walker MI 49534
From 9 a.m. to 2 p.m.
Putt Putt's Bar
1148 Fulton St W, Grand Rapids MI 49504
From 12 p.m. to 5 p.m.
American Legion Neal E. Fongr Post #179
2327 Wilson Ave SW, Grand Rapids MI 49534
From 12 p.m. to 5 p.m.
Coopersville Brewing Company
1275 W Randall St, Coopersville MI 49404
From 12 p.m. to 5 p.m.
700 Harbor Dr, Grand Haven MI
From 12 p.m. to 5 p.m.
US Soldiers Celebrate Christmas