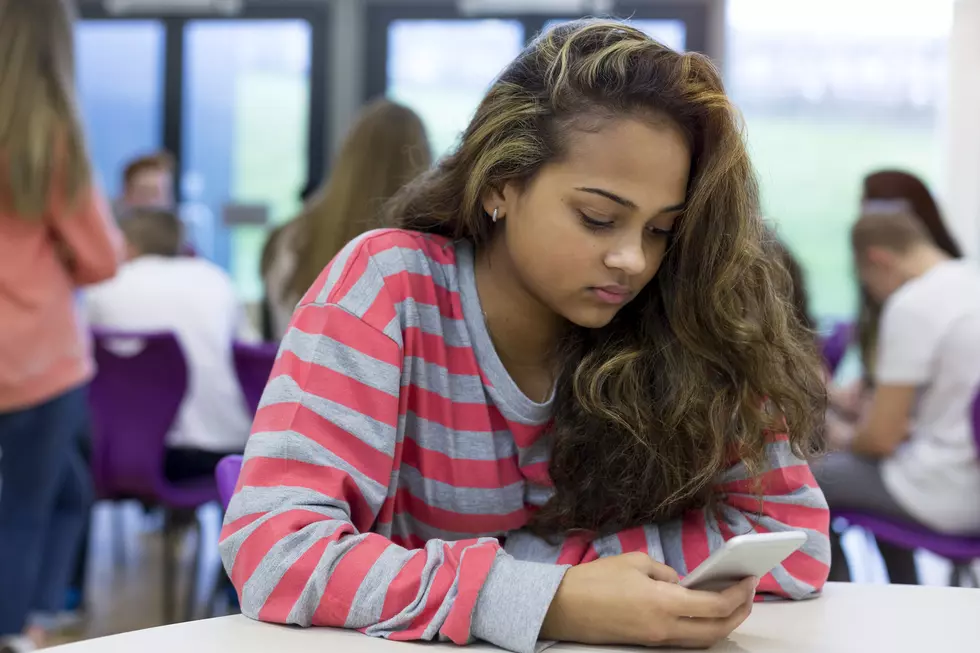 Could You Go A Week Without A SmartPhone? It Could Score You $1k
DGLimages
Think you could give up your smartphone for a week?  What if that phoneless week made you a $1,000?!
I'm not sure about this, it seems easy just reading it, but I've dropped and broke my phone without insurance before and had to get a burner phone for a week while I shopped around for a cheaper replacement and it about killed me.
I came across a unique job offer from Frontier Bundles. They're offering to pay someone $1,000 to keep track and log  how hard or possibly how much better, life is without your smartphone. IF chosen, you'd go a full week on a flip-phone.  That means no Facebook, Insta, or snapchat.  Think about it, no quickly googling something or checking email real quick.
So that's kind of the point of the experiment; while you're doing life with the flip-phone, they want to track how long it takes to check and reply to text messages and emails, and to know how often you wish you could have quickly used Google for an answer and how you got around without your GPS.  What is hell or did you find "freedom" from being away from a smartphone for a week?
Which, by the way, a full week -  seven days - is 168 hours... my iphone tells me weekly, I spend around 5 hours a day on my phone. I don't think I could pull it off.
Calling all smartphone addicts, social media experts, and tech geeks!
$1,000 in compensation

Boredom Buster Swag Bag (i.e. your survival kit) including:

An actual, physical map (yes, those still exist!) to make up for your GPS.

A pocket phonebook, because who memorizes numbers anymore?

A notepad and pen to make grocery trips a little less painful.

A couple '90s CDs (think Britney and NSYNC) to soothe your Spotify withdrawals.

Remote work environment as you earn your $1,000—no heading to an office at 8am for this job!

No drug testing or background check required.

A unique social experiment and a chance to go back in time . . . or, well, something like that.
Interested? You just have to fill out a form on their website and tell Frontier Bundle, why you're the best pick for this social/marketing experiment in around 200 words.  They'll pick their "winner" by July 8th.