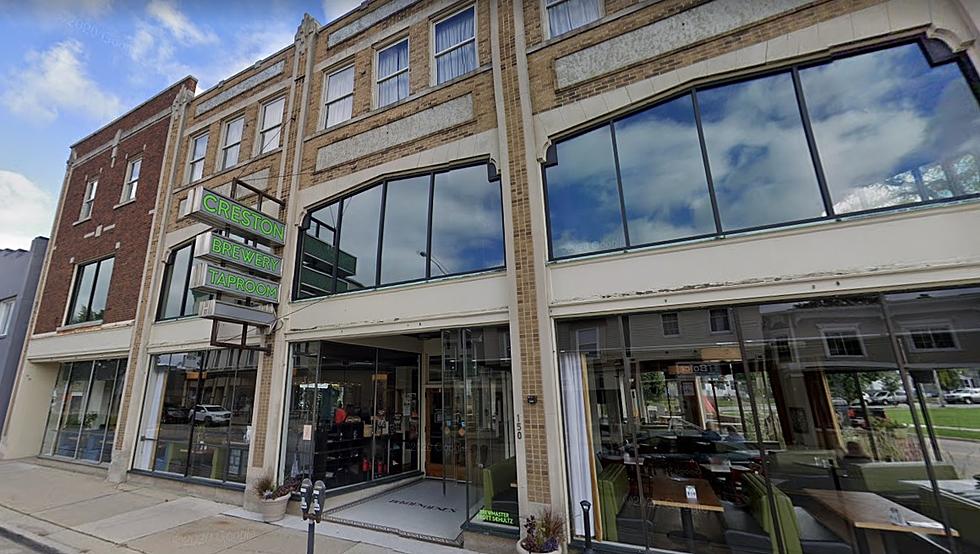 Creston Brewery in NE Grand Rapids is Making a Comeback
Google
After being closed for more than a year, Creston Brewery on Plainfield Ave. is reopening soon!
According to a post in a Creston Neighborhood group, the brewery is currently hiring. The hope is the neighborhood bar and restaurant will reopen later this month.
When it does reopen, it will be under the ownership of Saugatuck Brewing Company, which purchased the bar and restaurant in April. SBC said at the time they'd be keeping the Creston Brewery name and continue to serve Creston brews, alongside Saugatuck Brewing's beers.
The Creston neighborhood brewery first opened its doors at 1504 Plainfield Ave. NE in summer of 2016. A few months into the pandemic, Creston Brewery shared to Facebook,
Thank you friends and patrons for reaching out to us these past few days. The pandemic has created uncertainty for our business as it has for many others, but we are working hard behind the scenes to find a solution so that Creston Brewery can still be your favorite neighborhood spot...
Well, now that plan is coming to fruition.
Saugatuck Brewing Company President and CEO Ric Gillette said in a statement,
We are very excited to bring Creston into our family of pubs and look forward to serving the Creston neighborhood and the greater Grand Rapids area with a variety of craft beers.
Saugatuck Brewing opened in 2005 as a "small, intimate, start up brewery" on Enterprise Drive, across from their current location. In 2008, they expanded to their current 25,000 square foot facility. They renovated the space they once used as a stamping facility to feature their pub and brew house. In 2019, Saugatuck Brewery Company opened a location in Kalamazoo.
SBC shared to Facebook,
COVID-19 obviously had devastating effects on the restaurant and brewery industry here in Michigan, and it's a tragedy that an up-and-coming brewery such as Creston had to permanently close its doors due to the impact. With this acquisition we really hope to rekindle the community magic that Creston radiated and help it once again become a staple of the Grand Rapids community. Creston Brewery will retain its name along with its charming and welcoming neighborhood atmosphere.
I'll be interested to see if they're introducing any new brews or food! The few times I ate at Creston, it was DELICIOUS, so I'm looking forward to them reopening.
Stay tuned to Creston Brewery's Facebook page for an official reopening date.
If you're interested in working at Creston Brewery, you can apply here.
UP NEXT: 25 Best Burger Joints in Michigan