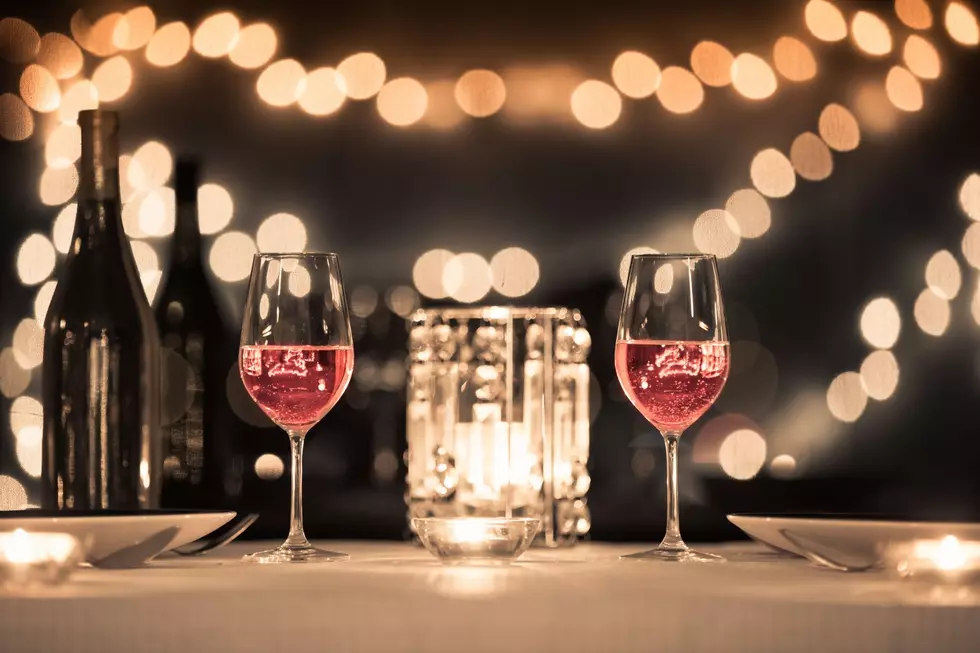 Date For Two Ideas in West Michigan For National Couples Day
Credit: Canva
Dinner for two, milady?
Happy Romance Awareness Month!
Has it been a while since you and your significant other have been out on the town?
Well, no worries! For National Couples Day, I have the perfect list of restaurants to try out for your next romantic dinner for two.
The Melting Pot
Located in Celebration Village on E Beltine and Knapp streets, this is one of my favorite places to visit. While it is known for its cheese and chocolate fondues, the menu at The Melting Pot is mouthwatering. The flavors of each item are out of this world. You don't have to go on a date night to visit. You can have a girls' night out, as well.
I recommend the 'The Complete Experience' menu option. You receive a four-course meal for two with your choice of cheese fondue, salad, entree, and chocolate fondue for dessert.
Stan wrote a review that is perfect to describe The Melting Pot.
"The Melting Pot is a nice place to eat, the dining areas are private and quiet. My partner and I found it romantic. It takes a while to grasp the nature of the menu process and to select your cooking oils and meats and desserts. But, it is a relaxing and slow way to have a big meal. The restaurant is set up with cooking elements for the pots at your table, and the servers are well trained to explain how it all works. You cannot be in a hurry when you eat here, so set aside an extra hour more than you would normally spend. The wine list is good and the atmosphere is very warm. You may or may not appreciate the concept, but you should give it a try."
Divani
View this post on Instagram
If you want an extensive menu of exquisite cuisine to impress your significant other, Diviani is your vibe. According to their Facebook page, the description of Divani makes me want to make a reservation right now.
"Divani features an intimate $ sexy big city ambiance in the heart of downtown Grand Rapids. Our staff will greet you with an enthusiastic smile, extensive product knowledge, and attentive service. Divani will seduce your senses through our scratch kitchen featuring globally inspired Chef-driven menus, hand-crafted cocktails, an extensive liquor collection, an award-winning wine list, and a global beer selection featuring local draughts."
Seduce your senses with food? Sign me up!
 

 

 

View this post on Instagram

 
ColeQ reviewed Divani because of this, I want to try this restaurant out.
"This was my second time here, and it did not disappoint. The owner greeted us and sat us. The menu is varied with seasonal offerings and several gluten-free offerings. Our steaks were perfectly prepared and tasted amazing. The desserts were equally amazing. We also had fun with Marcus the bartender. His creations on the drink menu were awesome, but I also challenged him with some custom drinks, which he did a great job with."

 
Leo's Seafood Restaurant & Bar
View this post on Instagram
For all of your seafood needs, check out the best seafood restaurant in Grand Rapids. Leo's prides itself as "the premier dining destination for exquisite seafood, classic cuisine, decadent desserts, and a world-class wine list." While I am allergic to seafood, the other menu options are just as good.
Dawn's review might have you making your reservation ASAP.
"We heard good things about this place but were still surprised with it. We shared various appetizers of the escargot, steamed mussels, and brussel sprouts with pork belly, and all were delicious. The shrimp and crab risotto was so good! Definitely worth trying!"

 
The Chop House Grand Rapids
View this post on Instagram
If you love prime beef, this is the perfect place for you. The Chop House Grand Rapids is known for serving the best cuts of USDA prime beef and the freshest ingredients.
Mycrobyte says The Chop House is the best post-COVID meal.
"I eat out - a lot. Travel every week for work and my girlfriend and I both love to go out and eat. Our hopes were not high Jan 30 when we went to the Chop House Grand Rapids based on what we have encountered but...from the amazing bread, the fantastic Calamari appetizer, and our terrific man courses we were really pleased. The dinner was absolutely the best we have had in two years."

 
Bistro Bella Vita
View this post on Instagram
For the best modern French and Italian cuisine, check out Bistro Bella Vita. From the food to the drinks, you and your significant other will not be disappointed.
View this post on Instagram
JoyTravels calls Bistro Bella Vita a gem in Grand Rapids.
"Our family had a wonderful dinner at Bistro Bella Vita. We were considering a few places for dinner and settled on this one. So glad we did! We made a reservation and our table was ready when we arrived and they even had a booster seat in place. The food was really good. The black spaghetti was really unique and tasty (for seafood lovers). The pizza was also delicious. The food came out quickly, which made me wonder how fresh the food would be, but it tasted fresh and homemade. The best part of our experience, though, was the service. Ashley was our server and she was excellent! She was so friendly and helpful. Her timing was impeccable and I always appreciate it when servers mention dessert quietly (instead of saying it to the kid(s)). Small thing but it just capped off a wonderful experience. Would definitely recommend and we will be back."
The 10 Best Sushi Restaurants in the Lansing Area
We have some good sushi restaurants in the Lansing area. I went to
yelp
to get some reviews and input about the local sushi scene.
Lansing Restaurants with Wagyu Beef
In the mood for some wagyu beef? These five Lansing restaurants have you covered.