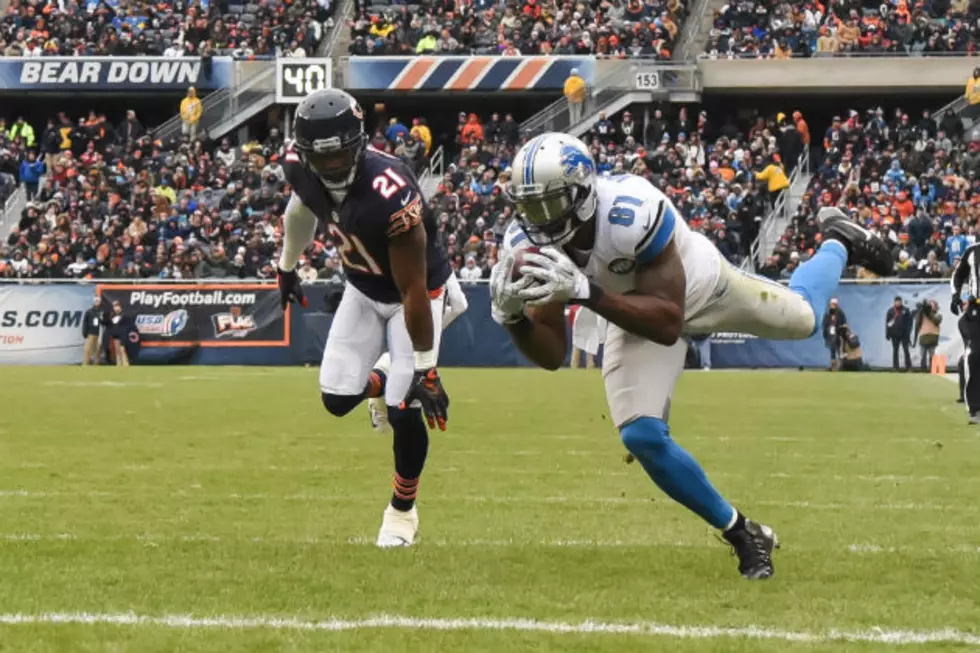 Detroit Lions Beat Chicago Bears 24-20, Finish Season With 7-9 Record
David Banks/Getty Images
The Detroit Lions finished a rather disappointing 2015-16 campaign with a 24-20 win against the Chicago Bears, bringing their record to 7-9 for the season.
The Lions were hoping to build on last year's playoff season, but they started by losing seven of their first eight games. They went on to win six of their final eight games, but it was too little, too late for the boys in Honolulu Blue.
In what may have been his last game as a member of the Lions, wide receiver Calvin Johnson caught ten passes for 137 yards and a touchdown. Quarterback Matthew Stafford, meanwhile, threw for 298 yards and three touchdowns in the Lions victory.
On the other side of the field, the Bears were led by quarterback Jay Cutler, who threw for 245 yards and two touchdowns. He also threw three interceptions in a losing effort.
With another losing season in the books, big changes could be coming to the Motor City. Not only could Calvin Johnson be on his way out, but it's also possible that head coach Jim Caldwell could be shown the door, as well.
An announcement regarding Caldwell's future is expected very soon.