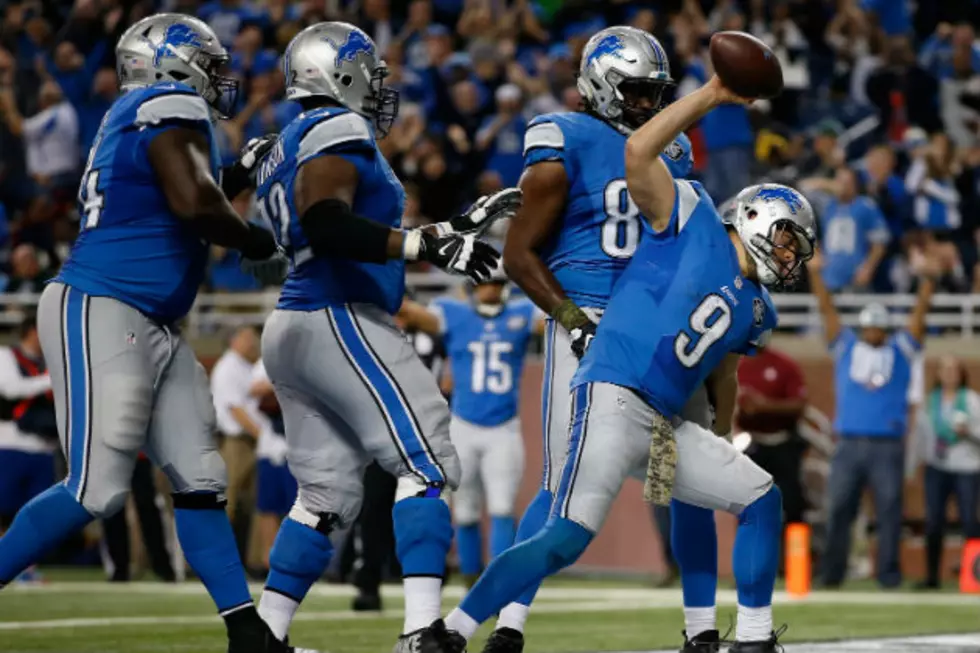 Detroit Lions Win Second Straight, Beat Oakland Raiders 18-13
Gregory Shamus/Getty Images
It wasn't pretty, but the Detroit Lions won their second straight game, defeating the Oakland Raiders 18-13 at Ford Field Sunday, November 22nd.
What many expected to be a shootout was anything but. Lions quarterback Matthew Stafford threw for 282 yards and zero touchdowns, though he did rush for the team's only touchdown of the game.
The Lions led the Raiders 9-0 at the half, after kicker Matt Prater hit three field goals in the first two quarters.
The Raiders put up all 13 of their points in the third quarter, which included a touchdown run by running back Latavius Murray.
In the fourth quarter, the Raiders got called for a holding penalty in the end zone, which resulted in a safety, and Stafford ran it in to give the Lions the 18-13 win.
The Lions are now 3-7 and will next face the Philadelphia Eagles on Thanksgiving Day.