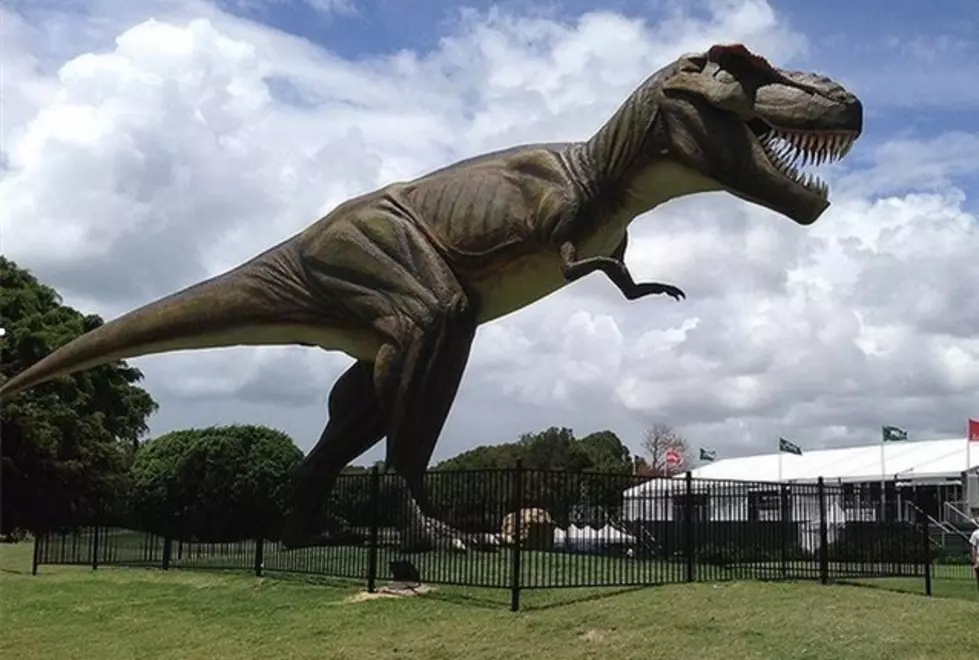 Dinosaurs and Dragons Arriving in Grand Rapids in January
Courtesy of Dino Stroll
Ring in the New Year of 2022 with dinosaurs and dragons!
The Dino & Dragon Stroll will be in Grand Rapids at The DeltaPlex Arena the very first weekend of the new year -- January 1st and 2nd.
I would have loved this stuff as a kid. Even as an adult you might see me there! Here is an opportunity to walk and get up close with life-like and life-size dinosaurs. Some of these things are huge...some stand over 25 feet tall and over 60 feet long. The Dino & Dragon Stroll features dinosaurs and dragons produced with advanced animatronic and sound technology to help bring these amazing creatures to life.
For you scientific geeks like me, this is a trip back to the Mesozoic Era. See prehistoric dinosaurs from the Triassic, Jurassic, and Cretaceous periods. For the rest of you...just come see some big dinosaurs and dragons!
There will be over 75 dinosaurs in this exhibit. You will encounter things like a Stegosaurus, Velociraptors, and a T-Rex (don't laugh at him with his short little arms!).
This event will only be in town for one weekend. You need to get your tickets in advance. Tickets for this event will ONLY be sold online. They will not be available for purchase at the event.
While this upcoming event is indoors at The DeltaPlex Arena, here is a video of a similar event last year on the other side of the state...
This is not the first time the dinosaurs have taken over the The DeltaPlex Arena. Here is a report from WOOD TV-8 of their visit earlier this year...
For more information about the Dino & Dragon Stroll, check out their official website.
The DeltaPlex Arena is located at 2500 Turner Avenue in northwest Grand Rapids.
MORE: Take a Look at These Abandoned Amusement Park Rides