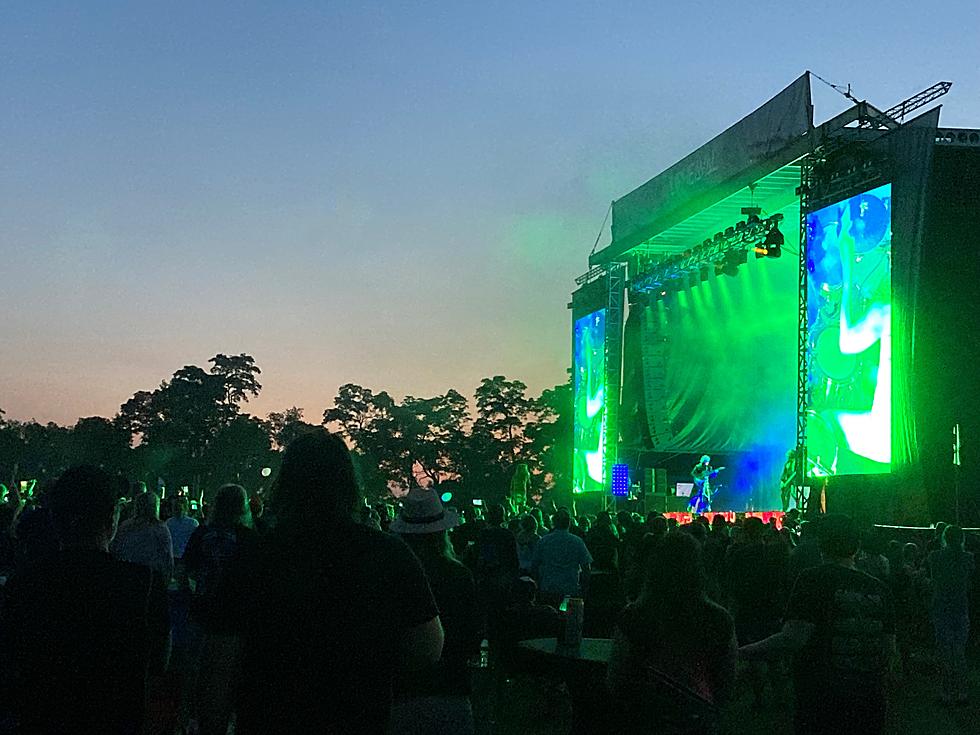 Don't Miss Out: Here's The Concert Series and Festivals Coming To West Michigan This Summer
Laura Hardy / TSM
The weather is warming up and we're all ready to be outside as much as possible to make up for a less than fun wintertime. So, as your planning out your vacation and summer schedule, make room to fill your calendar with some of these incredible West Michigan concerts to make the most of your time outdoors.
Upheaval
This is the second year for this Grand Rapids rock festival, and it's a blast. Hosted at Belknap Park, you can grab an amazing view of the stage from the giant hill at the back of the field.
This year you can catch headliners Breaking Benjamin and Disturbed, and afterwards head to the Intersection for their newly added late night shows.
for tickets and more information check out their website.
Lowell Showboat Sizzlin' Summer Concerts
This family friendly park series in Lowell brings local and regional live music along the Flat River.
Happening every Thursday starting June 16th, you'll find an act for every type of music fan. To get the full lineup, check out the Lowell Chamber of Commerce website.
Grand Haven Courtyard Concerts Free Friday Night Summer Concerts
After a walk on the beach on a Friday evening, you may want to make a trip over to Lynne Sherwood Waterfront Stadium to check out the Free Friday Night Summer Concert.
This series brings in some of the best touring singer/songwriters rom around the country to Grand Haven. Bring your blanket or chair, grab a picnic or food from a local restaurant, bring your family, meet your friends - just be there. This year's lineup was just announced, and it kicks off June 16th with Yam Haus, and you keep an eye on their website for more updates.
Muskegon Parties in the Park
Parties in the Park is hosted by multiple Muskegon County non-profit groups. They say they plan to bring live music, drink tents, food, and a kid's zone to Hackley Park from 5-9pm on Friday nights starting June 3rd.
Each week the non-profit organization changes, so if you would like to support a cause you're passionate about, make sure to show up and support them on their week.
Faster Horses
Faster Horses Country Music Festival is the self proclaimed Party of the Summer in Brooklyn, Michigan!
Find yourself enjoying 3 big days of country music and camping July 22-24, 2022. This year's headliners include Morgan Wallen, Eric Church and Tim McGraw. Get info and tickets here.
Local Spins Fest
This festival is a celebration of everything Grand Rapids and West Michigan. So if you're looking for up and coming, this is the place to be.
Local Spins announced their week-long 10th anniversary celebration of West Michigan music with more than 20 artists performing at a half-dozen Grand Rapids venues in mid-May, culminating with the outdoor Local Spins Fest at Studio Park on May 21, headlined by The Accidentals. Get info here.
Michigan's 2022 Country Concert Line-Up—See if Your Favorite Artist is Coming to Town
2022 is shaping up to be an excellent year for country concerts. There are plenty of big names coming to the Mitten state. And not just to one or two venues, but to a whole slew of them. Check out the gallery below to see who's coming to town (so far) and find out if your favorite artist made the list.