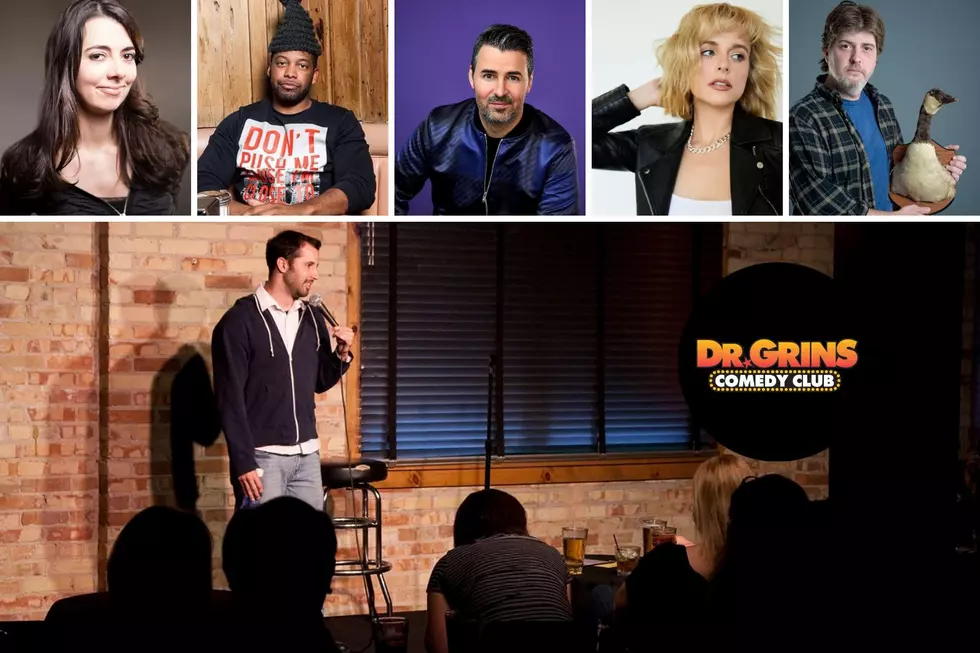 Dr Grins Announces Lineup As Grand Rapids Club Prepares To Re-open
Facebook/Dr Grins at the BOB
Dr. Grins is set to return as the BOB in downtown Grand Rapids is set to re-open this September following its shutdown in December of 2021.
When is the BOB re-opening in Grand Rapids?
The marquee on the downtown building has noted that the multilevel entertainment complex will be opening once again on September 8th.
When is Dr. Grins Comedy Club in Grand Rapids opening?
The comedy club that has resided at the top of the BOB for two decades recently announced that it would also be opening again on September 8th.
What is the Schedule for Dr. Grins in Grand Rapids?
The following acts have been announced for Dr. Grins return this fall:
September 08 - September 10 | Pete Lee
September 15 - September 17 | Carmen Lynch
September 22 - September 24 | Al Jackson
September 29 - October 01 | Erica Rhodes
October 06 - October 08 | Stewart Huff
How can I get tickets for Dr. Grins in Grand Rapids?
Tickets are now for sale on the Dr. Grins Ticketing Website.
What has happened at the BOB in Grand Rapids since they 'closed'?
The venue has still been open as an event space, and the marquee has stayed lit up, usually promoting upcoming events at Van Andel Arena.
West Michigan Bars, Restaurants And Places You miss
These are bars, restaurants, and places people in West Michigan miss
What If Grand Rapids Bars Were Grand Rapids Girls?