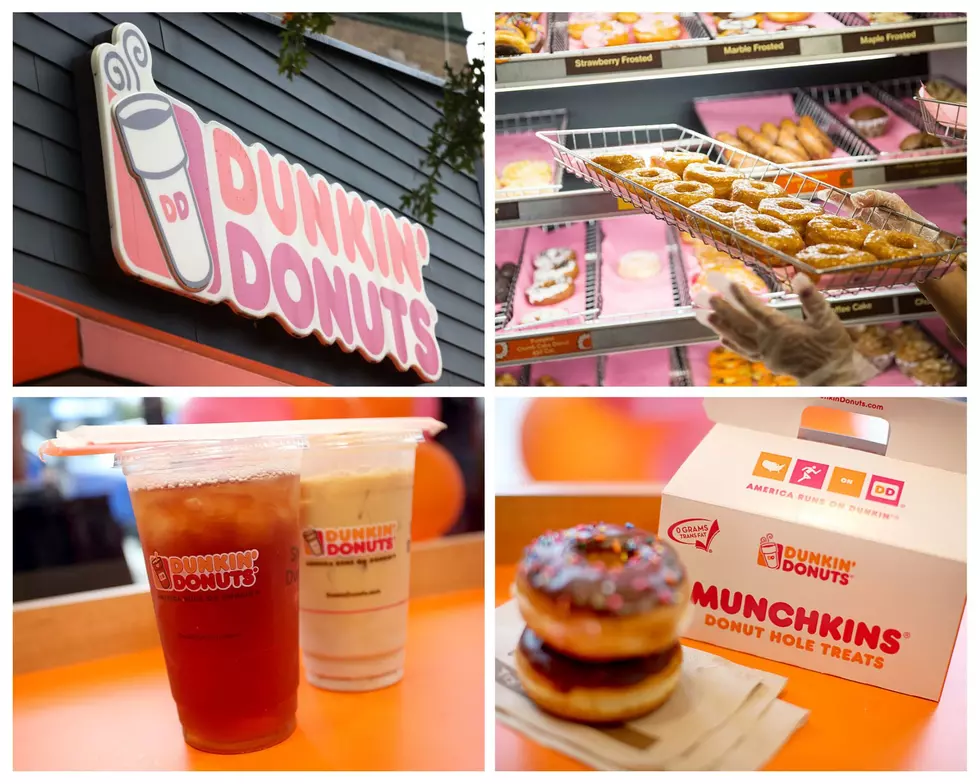 Do You Run on Dunkin'? New Dunkin' Donuts Location Opens in Grand Rapids-Area
Getty Images
Just in time for "Pumpkin Spice Season", a new spot to get your coffee and donut fix is open in West Michigan.
I feel like there used to be a lot more Dunkin' locations in the area! When I moved to GR about 20 years ago, I think there were at least two on 28th St. that have since closed...
Well, a new Dunkin' is now open in the Grand Rapids area!
Dunkin' Opens on 44th Street in Wyoming
In Spring 2022 rumors swirled online about what was being built at 44th St. and Byron Center Ave. in Wyoming. Eventually we learned a new Dunkin' Donuts would open there...
Well, Dunkin' is now open at 2329 44th St SW in Wyoming!
According to Dunkin's website, the new location is now open daily 5a.m. to 9p.m.
It appears to be the Dunkin' Donuts opened latest in the area, as other locations nearby close earlier in the evening/ afternoon.
As you're likely aware, Dunkin' serves coffee drinks, other beverages like tea and frozen treats, breakfast sandwiches, and of course - donuts.
Dunkin' recently unveiled their Fall 2022 menu: Pumpkin Cream Cold Brew, Pumpkin Spice Signature Latte, pumpkin bakery line-up, and Maple Sugar Bacon are all returning, alongside two new items - the Blood Orange Dunkin' Refresher and Nutty Pumpkin Coffee.
Through September 13, 2022, Dunkin' is offering a limited-time deal: $3 Medium Pumpkin Cream Cold Brew or Pumpkin Spice Signature Latte.
Dunkin' Donuts Locations in West Michigan
Other nearby Dunkin' Donuts locations are:
200 Chicago Dr. in Jenison
4201 Alpine Ave. NW in Comstock Park
3102 S. Westnedge Ave. in Portage
5200 S. Ninth St. in Kalamazoo
Where's your favorite place to grab donuts and coffee in West Michigan?
Love Coffee? Get Michigan Roasted Brands At Meijer
Love Coffee? Get Michigan Roasted Brands At Meijer
Battle Creek's Rock N Roll Donuts Closes
After just over a year in business the owner has decided to retire.
Donut Created By 4th Grade Battle Creek Student Added To Sweetwater's Menu
In May, the students of
Beadle Lake Elementary
were asked to design a donut and then write a persuasive letter to Sweetwater's in Battle Creek. This is how it all went down