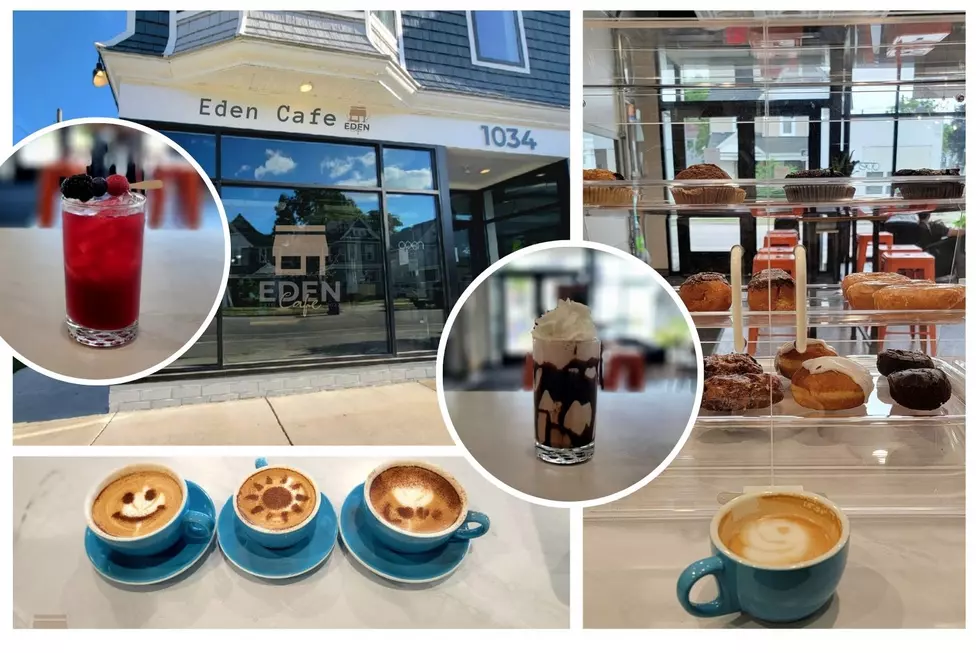 New 'Loving and Inclusive' Coffee Shop Opens on Grand Rapids' West Side
Eden Cafe, Facebook
A new café with a mission to create a loving and inclusive atmosphere and be a "positive light" is now open on the West Side of Grand Rapids.
Eden Café is located at 1034 Bridge St. NW.
The new coffee shop opened for business earlier this week on July 5, 2022.
In addition to baked goodies like muffins and bagels, you'll find TONS of beverage options at Eden Café!
They serve house-brewed coffee, plus Latte, Cappuccino, and Mocha.
You can also get espresso drinks like the Miele, which is your milk of choice plus espresso with honey and cinnamon, and Affogato, which is a  scoop of vanilla bean ice cream, topped with our house made espresso.
Non-coffee drinks include Hot Tea, Hot Chocolate, and Chai Latte.
Eden Café also serves Fresh Lemonade, Smoothies, and fruity "Reviver" drinks.
You can check out Eden Cafe's menu here.
According to Grand Rapids Business Journal, the shop will also offer sandwiches.
The Grand Rapids café shares about their mission on their website,
At Eden Café we want Agape to be at the center of who we are. Agape means we are bigger than ourselves and have boundless compassion and an infinite empathy that extends to everyone, whether they are family members or distant strangers! We want to show that in many ways, one being the Mission Fund.
Eden Café says that 4% of of the business' revenue will be donated to local charities that support early childhood education, social justice, volunteering and more.
The new coffee shop is open Monday through Friday 7a.m. to 2:30p.m. and Saturday 9a.m. to 5p.m.
Where's your favorite place to get coffee in GR?
Here are five more spots to check out:
5 Best Locally Owned Coffee Spots in Grand Rapids You Can't Miss
Our own Laura Hardy found some of the best locally-owned coffee shops in Grand Rapids- Check them out!
Love Coffee? Get Michigan Roasted Brands At Meijer
Love Coffee? Get Michigan Roasted Brands At Meijer
Michigan's Coffee Shops, 1900 - 1975