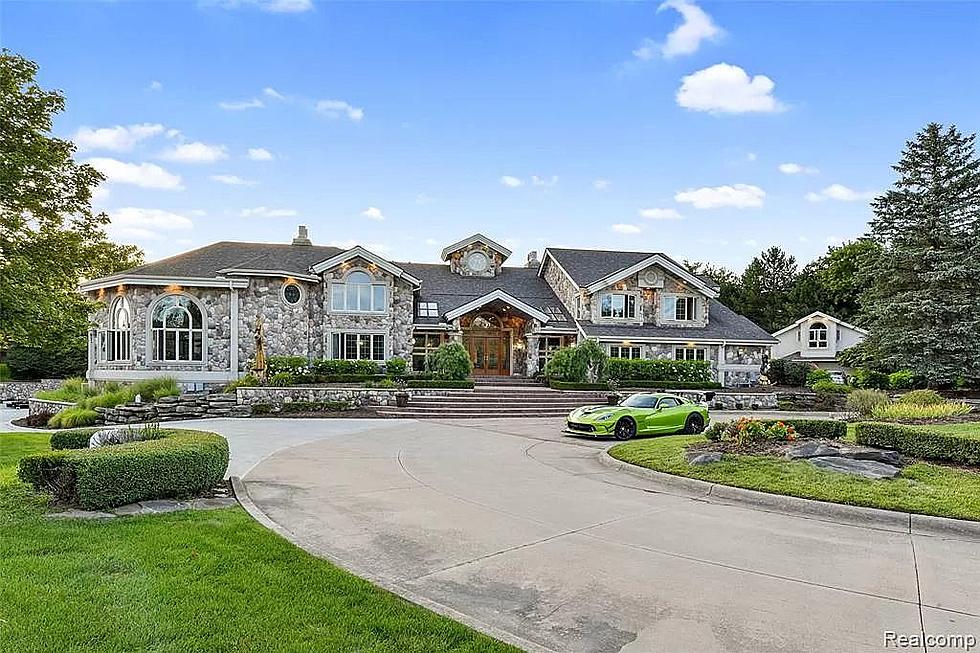 Eminem's Former Michigan Mansion Is Back On The Market
Zillow.com
Detroit rapper Eminem's former Rochester mansion is back on the market once again and this time it is priced at almost double what Eminem sold it for.
The over 20,000 square foot mansion and guest house is on the market for $3,225,000, which is only about a $16,500 a month mortgage payment.
The home is located on a 6 acre lot in in Rochester, Michigan and includes the main house and a guest house that sits along side the pool. The grounds also include a private pond, walking trails, a cabana, and a tennis court that doubles as a basketball court.
The main house includes 6 bedrooms and 10 bathrooms throughout the 17,000 square foot living space. The home also has several living rooms, a game room, and an elaborate audio visual and lighting set up perfect for a performer.
The mansion was built in 1994 and was previously owned by Kmart CEO Charles Conaway before Eminem purchased it in 2003. Eminem sold the home in 2017 and now the owner has put the mansion back on the market.
Eminem originally purchased the home in 2003 for a whopping $4.8 million and sold it for a nearly $3 million loss in 2017 for $1.9 million. This is the 5th time in a little over a year that the mansion has been listed on the real estate market with no purchaser.
The home is listed by Century 21 agent Kyle Matta and he can be reached at 248-652-7700.
Take a look at the grounds as well as the insides of both the mansion and the poolside guesthouse in the gallery below.
Eminem's Michigan Mansion
Take a look inside of Eminem's Michigan Mansion