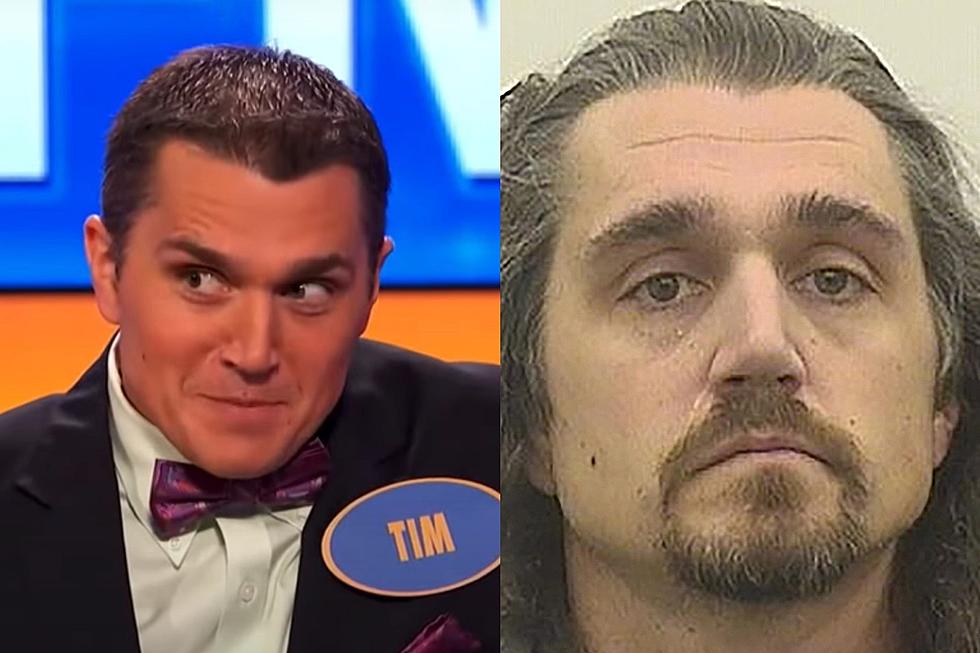 Man Accused of Killing Wife Joked About Marriage on 'Family Feud'
Fremantle/Quincy Police Department
Timothy W. Bliefnick is under investigation for the murder of his wife. In a very strange twist, Bliefnick had joked about his marriage a few years ago during an appearance on Family Feud.
Timothy Bliefnick is facing two counts of first-degree murder and one count of home invasion. When Bliefnick appeared on Family Feud, he was asked a survey question about the biggest mistake he made at his wedding. His response: "Honey, I love you, but... said 'I do."
READ MORE: Watch the Funniest Wrong Answer in Family Feud History
The audience gasped, before he amended his response by saying: "Not my mistake! I love my wife. I'm going to get in trouble for that, aren't I?"
Bliefnick's attorneys have categorically denied all the charges against him, and plan on entering a plea of not guilty and added "The state's attorney's office appears to be coming out with a narrative that this was an act of domestic violence. And the fact of the matter is, there was no domestic violence that we are aware of. Tim does not have a criminal history ... there was tremendous pressure from the community for an arrest to be made. And naturally the estranged spouse is going to be the number one suspect regardless of the other circumstances."
The victim, Rebecca Bliefnick, was an award-winning nurse, and a GoFundMe is set up in her name as a scholarship, and to help out her surviving children. The couple was separated at the time of Rebecca's death. Here is an Inside Edition segment with more on the case.
10 Popular TV Shows That Were Almost Cancelled Too Soon