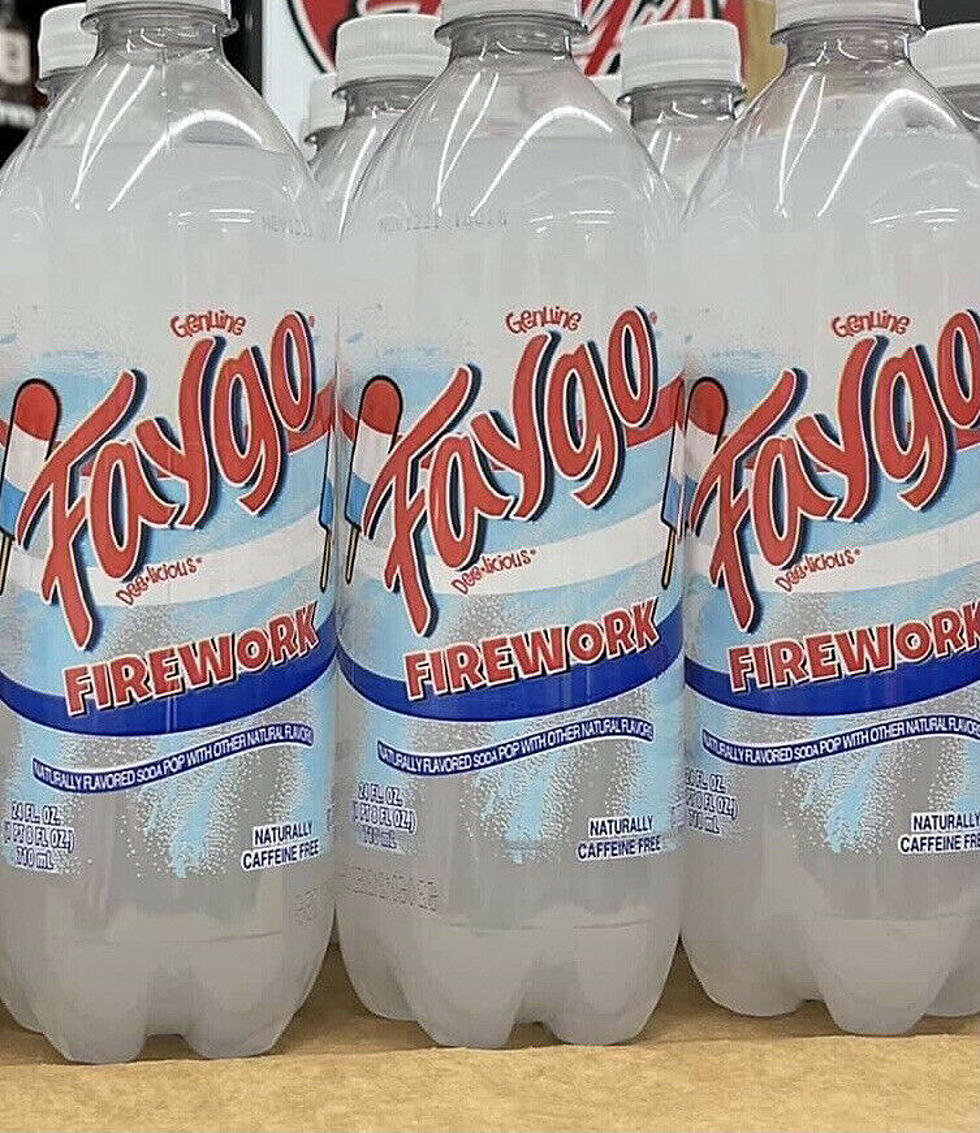 Faygo's New Flavor is So Popular People Are Selling it on eBay for $50+
eBay
Earlier this month we revealed that Faygo's new limited edition flavor is here to give you all the summer feels (or taste) back to your childhood.
'Firework!' is said to taste just like Bomb Pop (the red, white, and blue popsicle) and was being sold at stores around the Midwest and Faygo's online shop. However, this flavor was so popular with pop lovers that it's sold out everywhere, including the company's website. But there is one option left.
If you're really thirstin' to try the new flavor you can purchase them off eBay, but there's a real good chance that you'll be paying more than you ever have for pop. As of Friday afternoon, there are people selling 4-packs of 24 oz bottles for $45-$55 or you can settle for just one bottle for the low, low price of $15 + shipping.
So why is this happening? Faygo's Marketing Manager told MLive that they didn't expect the demand to be as great as it has been, and that the label on the bottles is made using new technology.
The print to bottle label, versus a traditional label, changes our normal production process a bit and we have already sold more than our forecast for the entire summer.
There's no need to panic, though, and no need to spend way more than necessary on a pop bottle because Faygo is planning on making more of their Firework! flavor. They even are going to send out more cases to stores. Until then, you could always buy one of their 50 flavors they already have. I'm sure that could hold you over until then.
READ MORE: 10 Things You Should Never Ask a Michigander