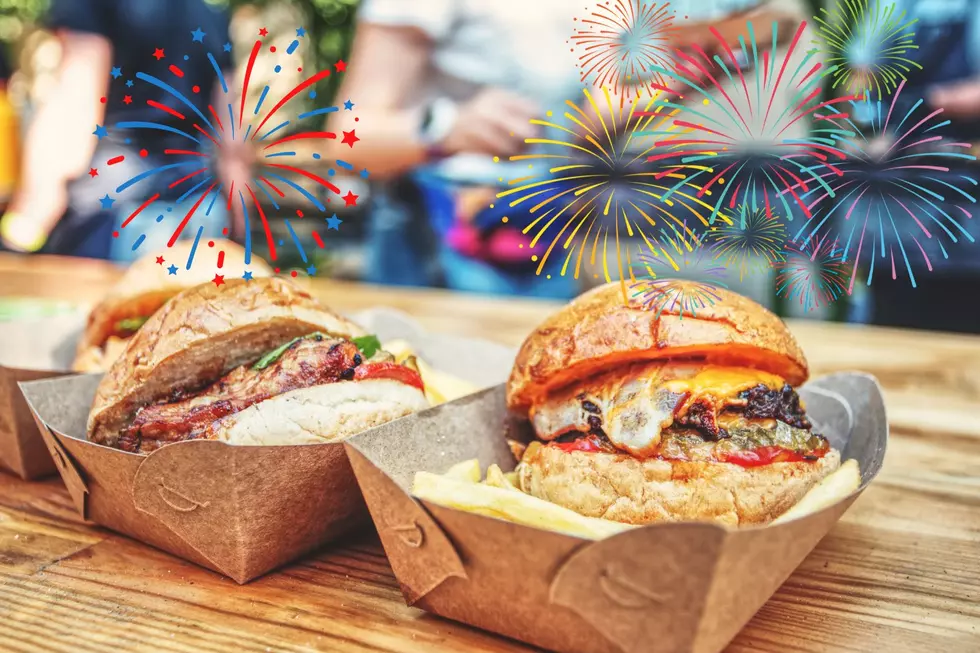 Food & Fireworks! The Grand Rapids Foodie Fest Is Coming Soon
Canva
One thing about Grand Rapids, we do not mess with our food!
The first annual Grand Rapids Foodie Fest is happening during the Fourth of July weekend! Fireworks and food sounds like a beautiful combination.
According to their official website, "The Foodie Fest will feature various varieties of all your favorite cuisines while showcasing local retail and small business merchant vendors."
This new festival is presented by Where AT GR, which is an entertainment company based in Grand Rapids that focuses on "bringing the spotlight on those in the food industry within our community."
If the company, Where AT GR, sounds familiar, it is because they have held over 15 "Food Tours" before the Grand Rapids Foodie Fest.
When is the Grand Rapids Food Festival?
The festival will take place during Friday through Sunday of the Fourth of July weekend every year. On Friday, the festival will be from 3:00 PM to 10:00 PM. For Saturday, the festival will be from 11:00 AM to 10:00 PM. For the last day of the food festival, the hours will be 11:00 AM to 4:00 PM.
Is the event free?
Yes! The entire festival is free for anyone who wants to experience the fun.
Can I bring my dog to experience the food and fun?
Unfortunately , only service dogs are allowed for the Grand Rapids Foodie Fest. No other animals are allowed as of now.
Where will the festival be held?
The Grand Rapids Foodie Fest will be at the Calder Plaza, 300 Ottawa Ave NW, Grand Rapids MI 49503.
Will there be live performances?
Yes! That is one of the aspect that I am super excited for. There will be different genres of DJs and bands, including Country, R&B, Latin, Jazz, 2000s Hit Cover Band, and more. THere will also be a Zumba hour.
Visit their Facebook page to stay updated with the day-of schedule and other announcements.
Here's All The Mac N' Cheese Vendors For The Kalamazoo Mac N' Cheese Festival 2021