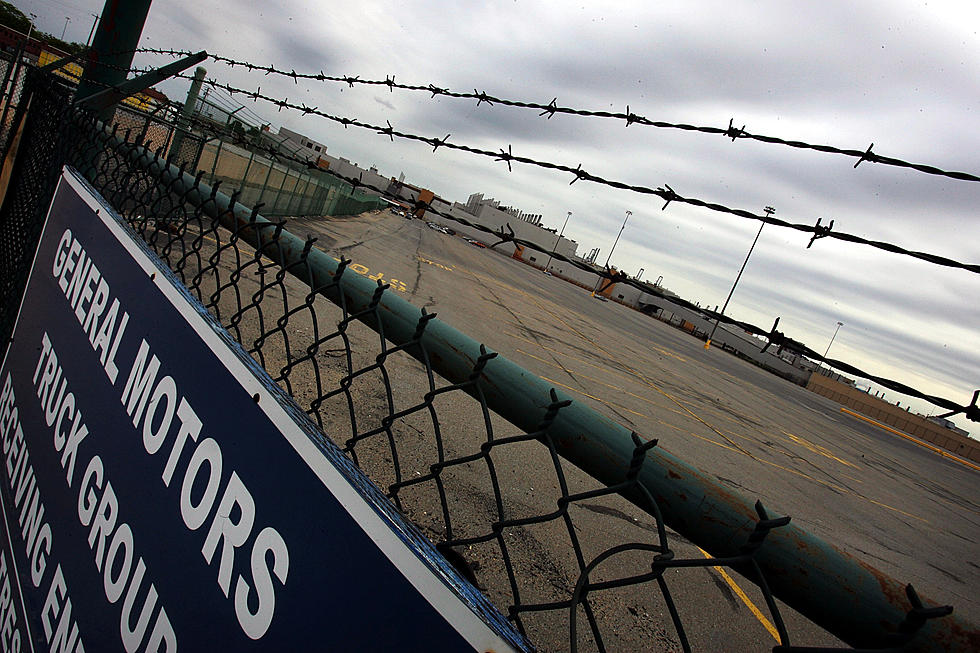 Footage from Inside the GM Plant in Wyoming in 1996
Getty Images
Here's a cool view of what it was like to work at the GM plant back when, Bill Clinton was re-elected, the Olympics where held in Atlanta, and Independence Day staring Will Smith and Jeff Goldblum was the biggest movie of all time.
I guess, holding a job for a long time it will ultimately feel like you've lost a family member. Your job is a huge part of your day. We all get 24 hours a day. 8 of those are spent at a desk, or at a work area. Basically, a third of your adult life is spent earning money for the rest of it.
I guess it can be easy to identify yourself with your job. If it's suddenly taken away from you, what are you then? Obviously, you're still you, but how are you able to move on and find new life?
There is some good news though. New life is returning to the old stamping plant.
GM will build axles for its next-generation full-size pickups at its Grand Rapids components plant in Wyoming, Michigan, a move that is tied to investment and jobs that the automaker announced more than 18 months ago, according to two sources familiar with the automaker's plans.

The automaker on Tuesday said the move to operations in Michigan would create 450 U.S. jobs. A GM spokeswoman declined to name the supplier or where or when those jobs would come to the U.S. However, American Axle & Manufacturing Holdings Inc. confirmed Tuesday that it was losing the work.
That news story was printed 2 months ago, so hopefully those jobs pop up soon for job hunters in Grand Rapids.