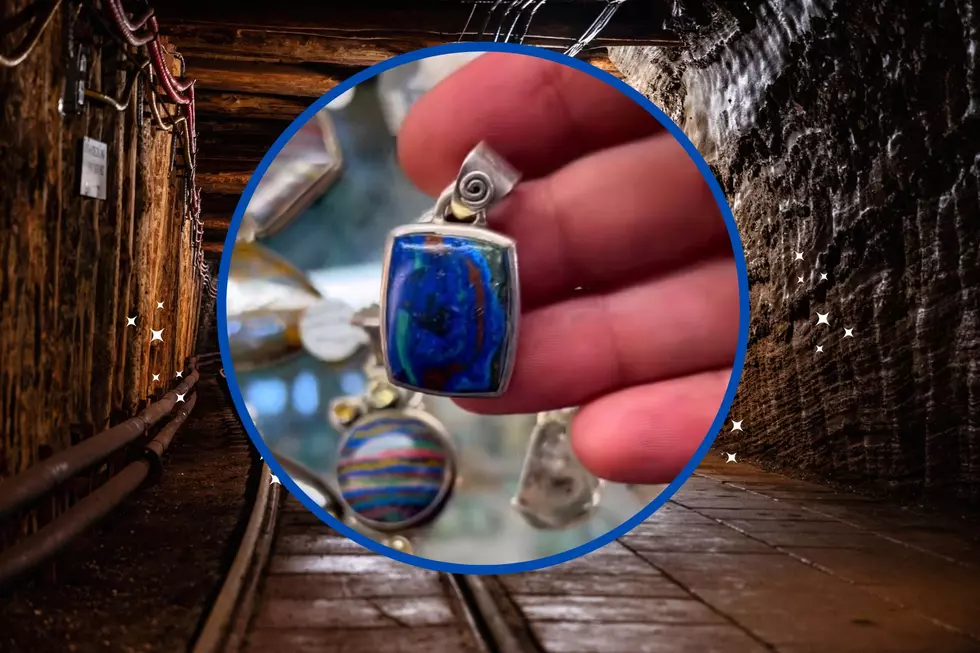 One of Michigan's Most Unique and Rare Gemstones Isn't Even a Gem
mineralism_jed via TikTok/Canva
For Michigan rockhounds, the Great Lakes State must be heaven on Earth!
Those that love to collect rocks, gems, and minerals can find everything from Yooperlite to agate to fossils on the shores of the Great Lakes. However, did you know some of Michigan's most unique gemstones aren't even technically gems at all?
You may have heard of the Leland Blue stone, which is actually blue glass slag from the old iron ore mines of yore in the U.P., but have you heard of "Fordite"?
What is Fordite?
Also called "Motor City Agate" or "Industrial Agate", if you guessed that this gem has ties to the famous automaking Ford family-- you are correct.
Fordite is a byproduct of painting cars by hand. It doesn't contain any rocks or metal. This "gem" is simply layers of enamel paint buildup from the car factory!
Automotive lifestyle site Hagerty explains,
The racks, skids, and conveyor equipment carrying the car bodies got covered with overspray and were baked along with the car bodies. Over time, that overspray would accumulate and the "enamel slag" would have to be removed.
Naturally, different layers of color and paint would build up over time. These pieces of slag were typically discarded. That is, until one day when someone had the thought to polish up the paint pieces to reveal the mesmerizing pattern underneath. Thus, Fordite was born.
Rare Gemstones
Although they're just pieces of polished paint Fordite is in rare supply these days, believe it or not. Because the auto industry has changed the way they paint cars now there is very little paint wasted, which caused the enamel slag supply to dwindle.
And unlike most rocks and gems in Michigan, you can't simply comb the beach in search of Fordite!
According to Hagerty some of the most rare pieces of Fordite involves the period of high-impact colors in the '60s and '70s like Ford's "Grabber Blue" or Mopar's "Plum Crazy" purple.
A quick search on eBay shows current Fordite prices ranging anywhere from $48 to $300! How much would you be willing to pay for a paint chip?
A Photo Tour Of Pictured Rocks National Lakeshore
Pictured Rocks National Lakeshore, Munising, Grand Marais, Miner's Castle, Natural Beauty,
Sitcom Suites: These Airbnbs Recreate Your Favorite TV Show Sets
Become a part of your favorite TV shows with these sitcom-themed rentals in the Pleasant Ridge neighborhood of Cincinnati.